Factsheets for the 2012 Amendment Act
These resources are for general information only and are not a substitute for independent, professional legal advice. Feel free to re-use them as appropriate.
Decisions about the content of a Local Government Act 2002 Amendment Bill

Technical Background Information

Article: New Act brings in changes for councils
A simpler council reorganisation process

Changes for Auckland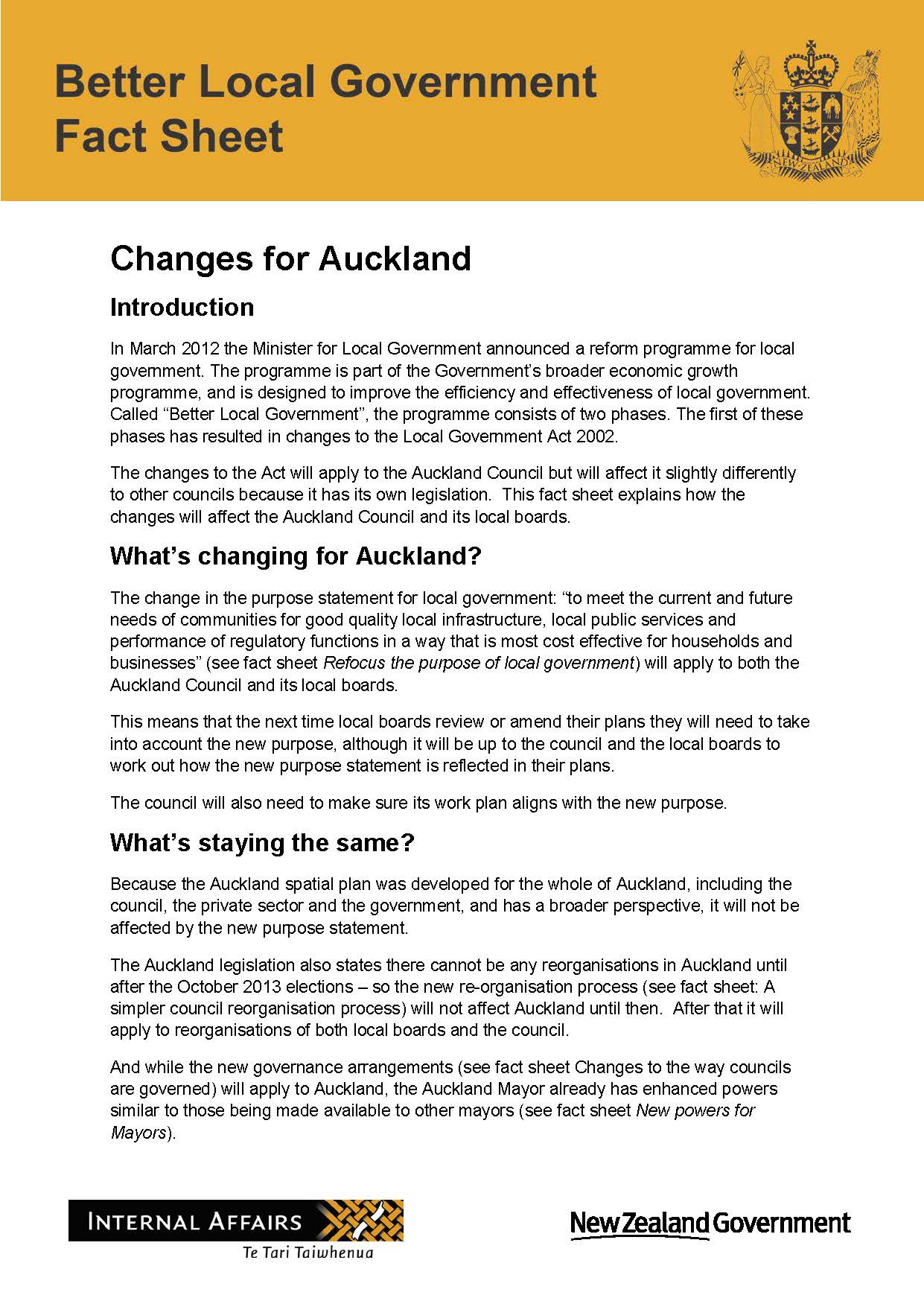 Changes to the Local Government Act 2002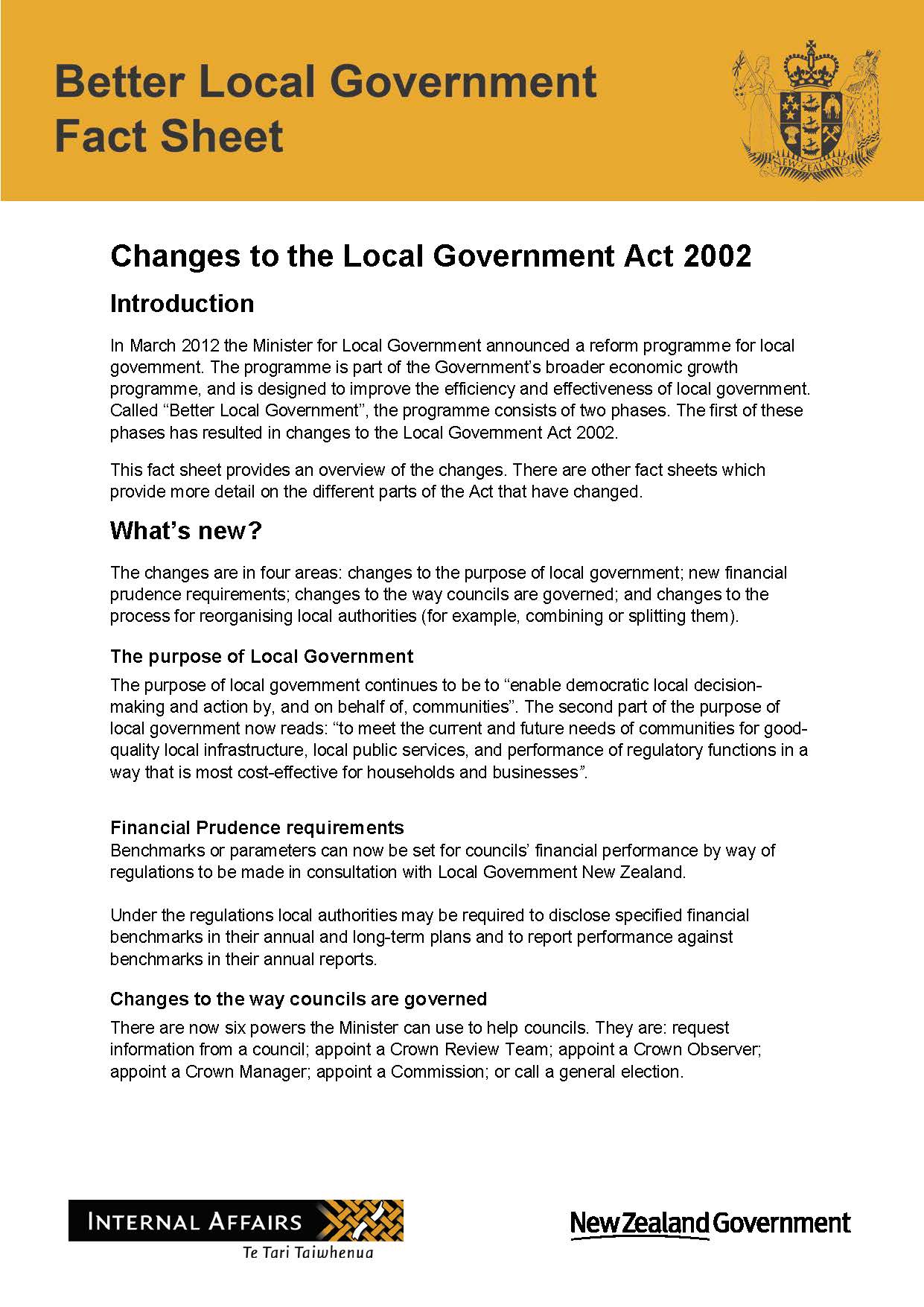 Changes to the way councils are governed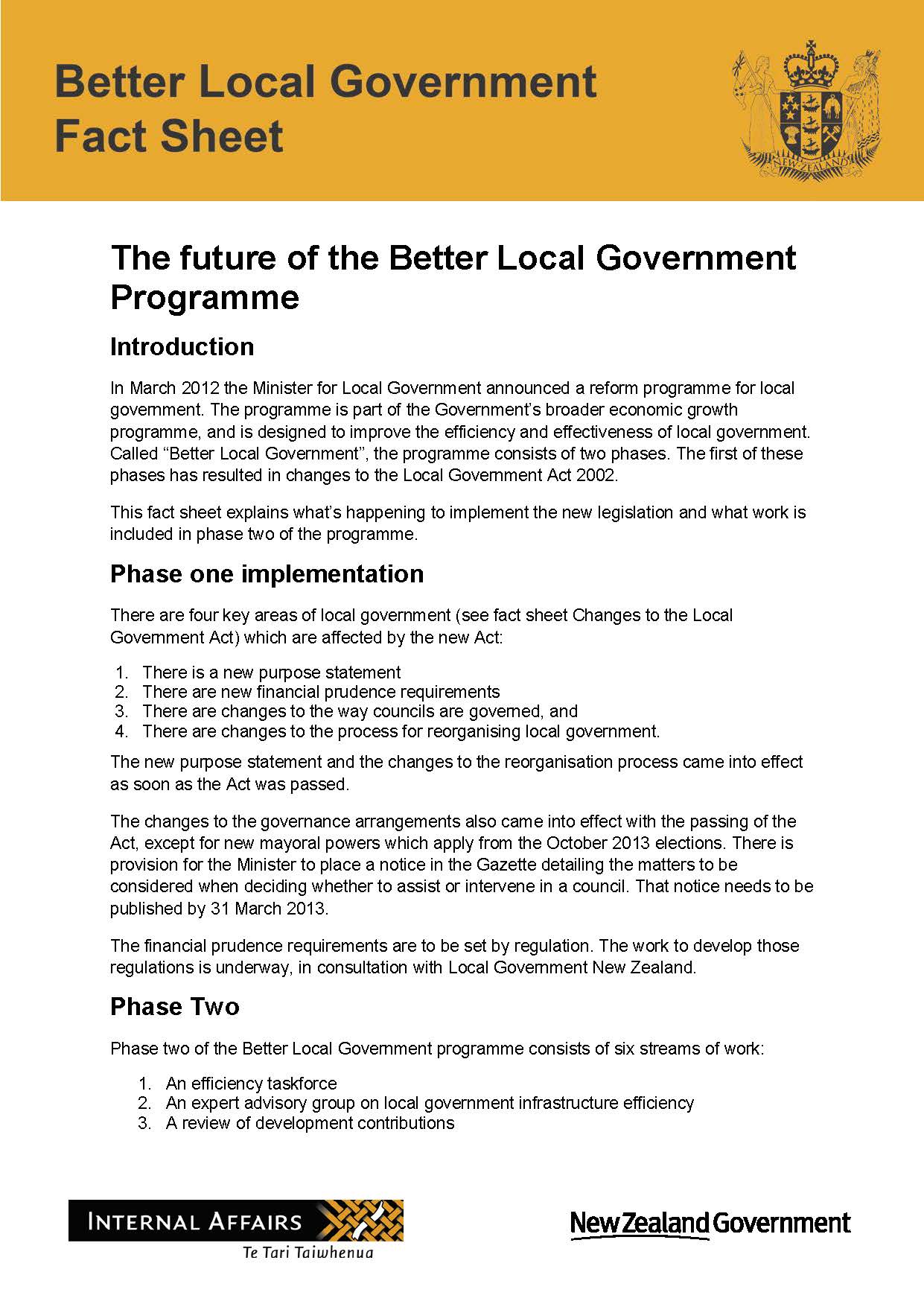 Financial prudence requirements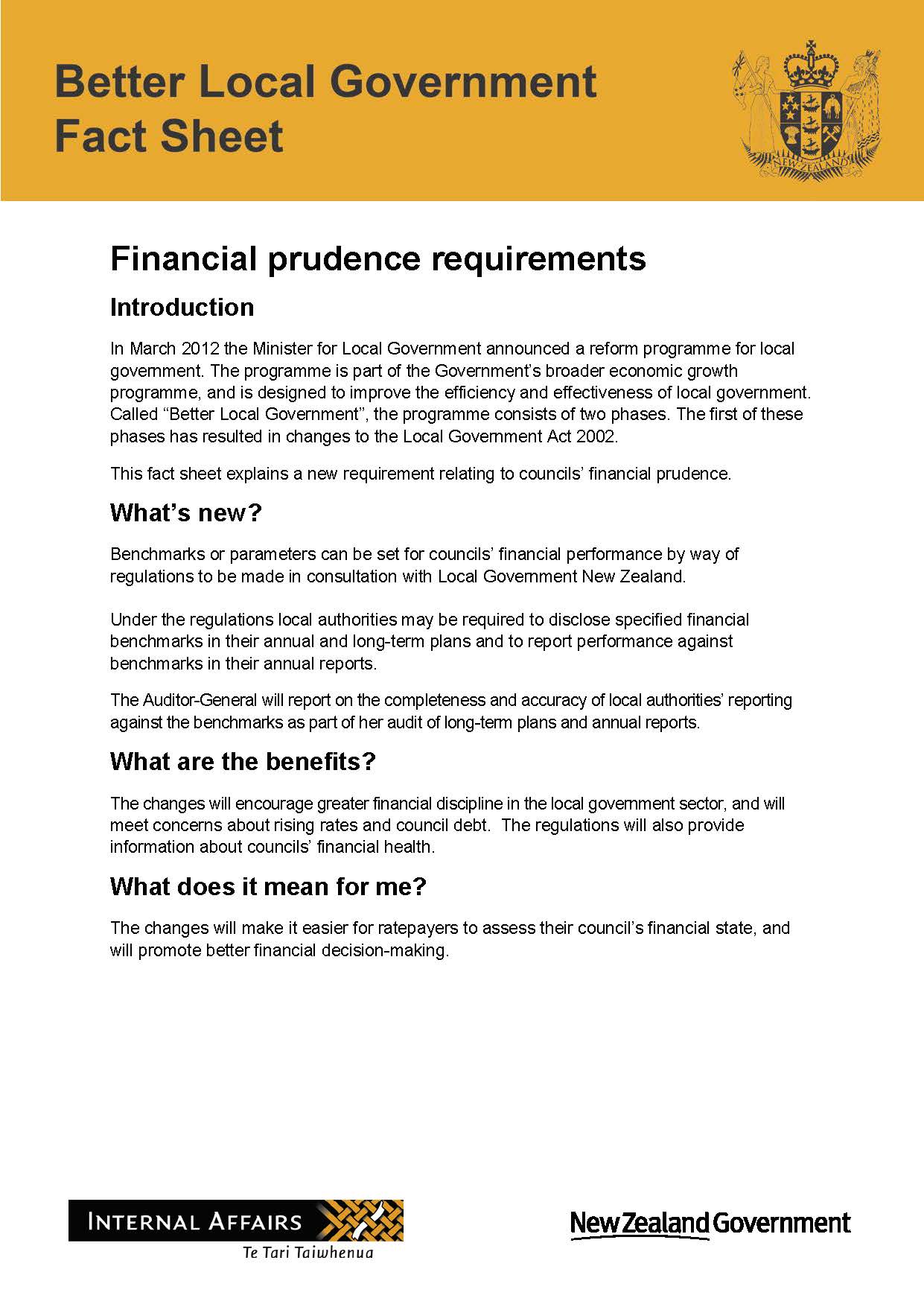 Ministerial powers to help councils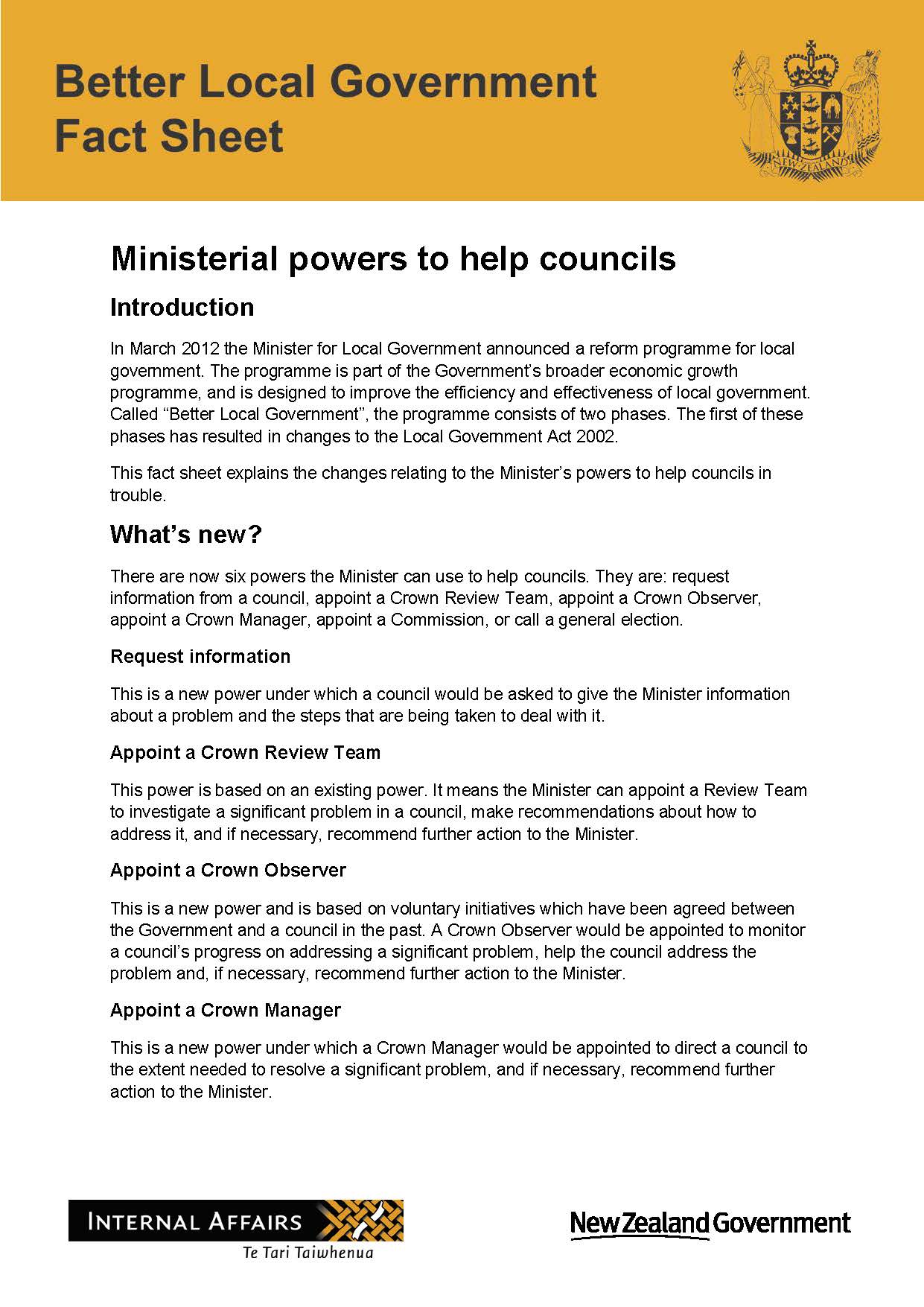 New powers for Mayors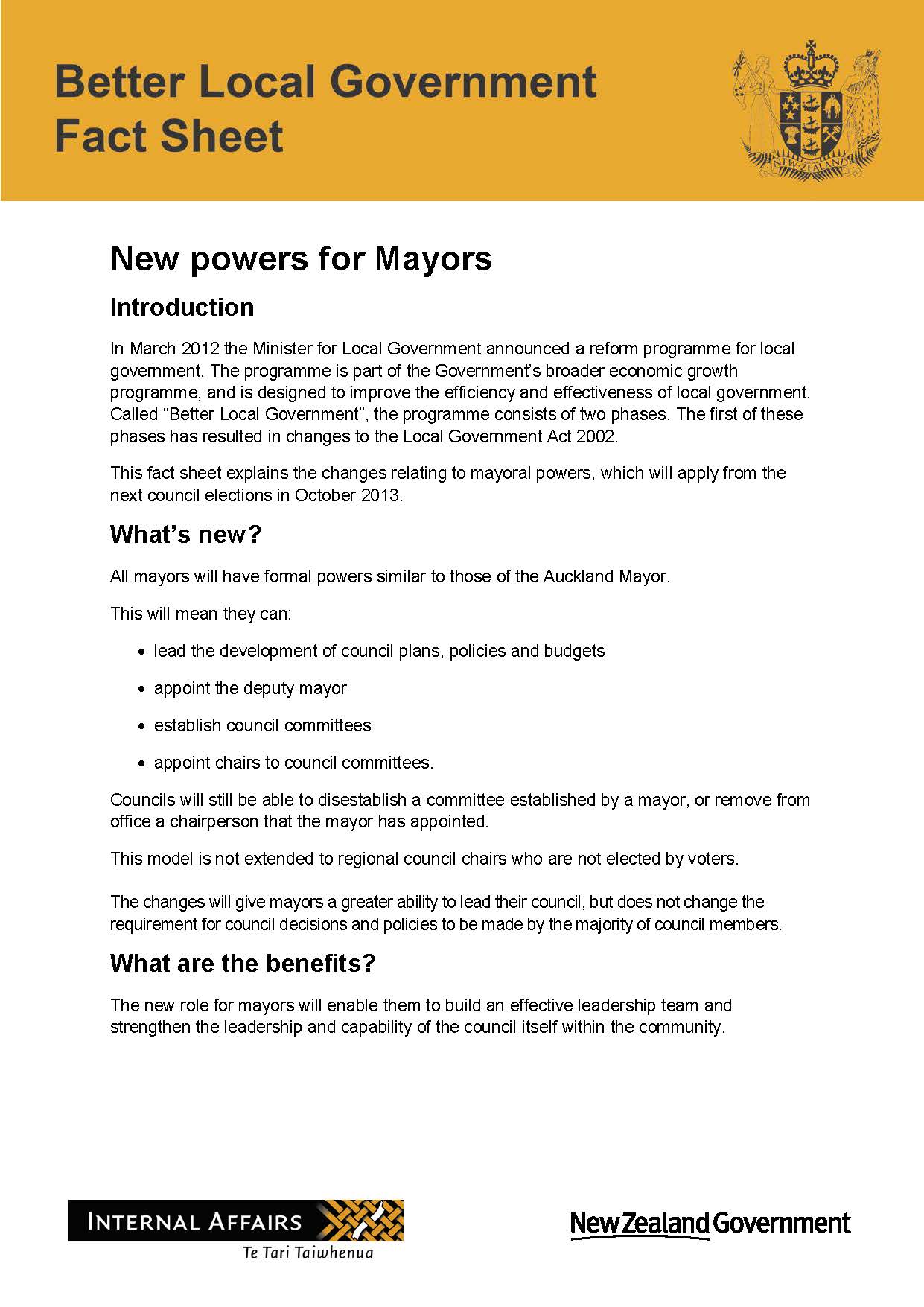 Refocus the purpose of local government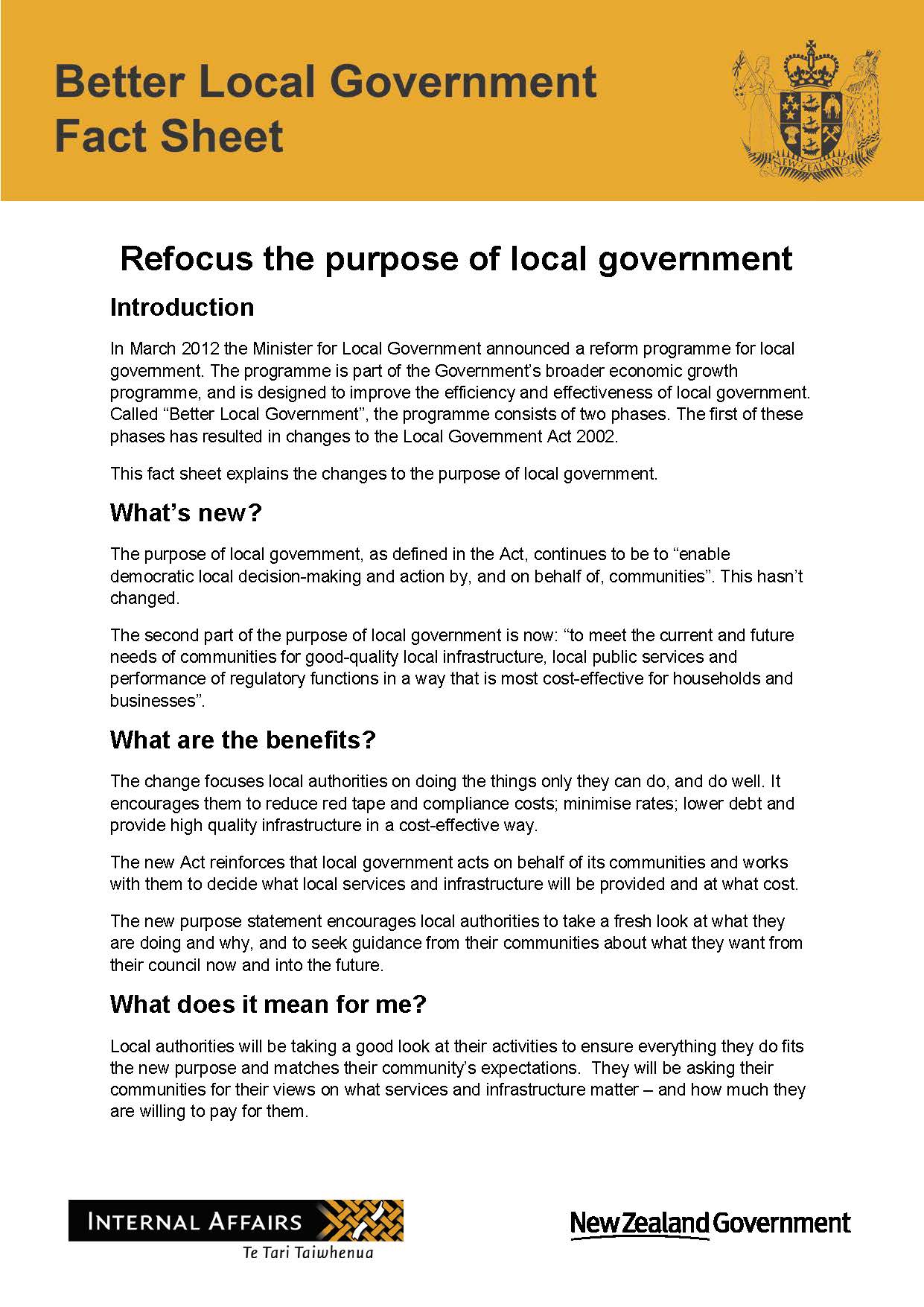 The future of the Better Local Government Programme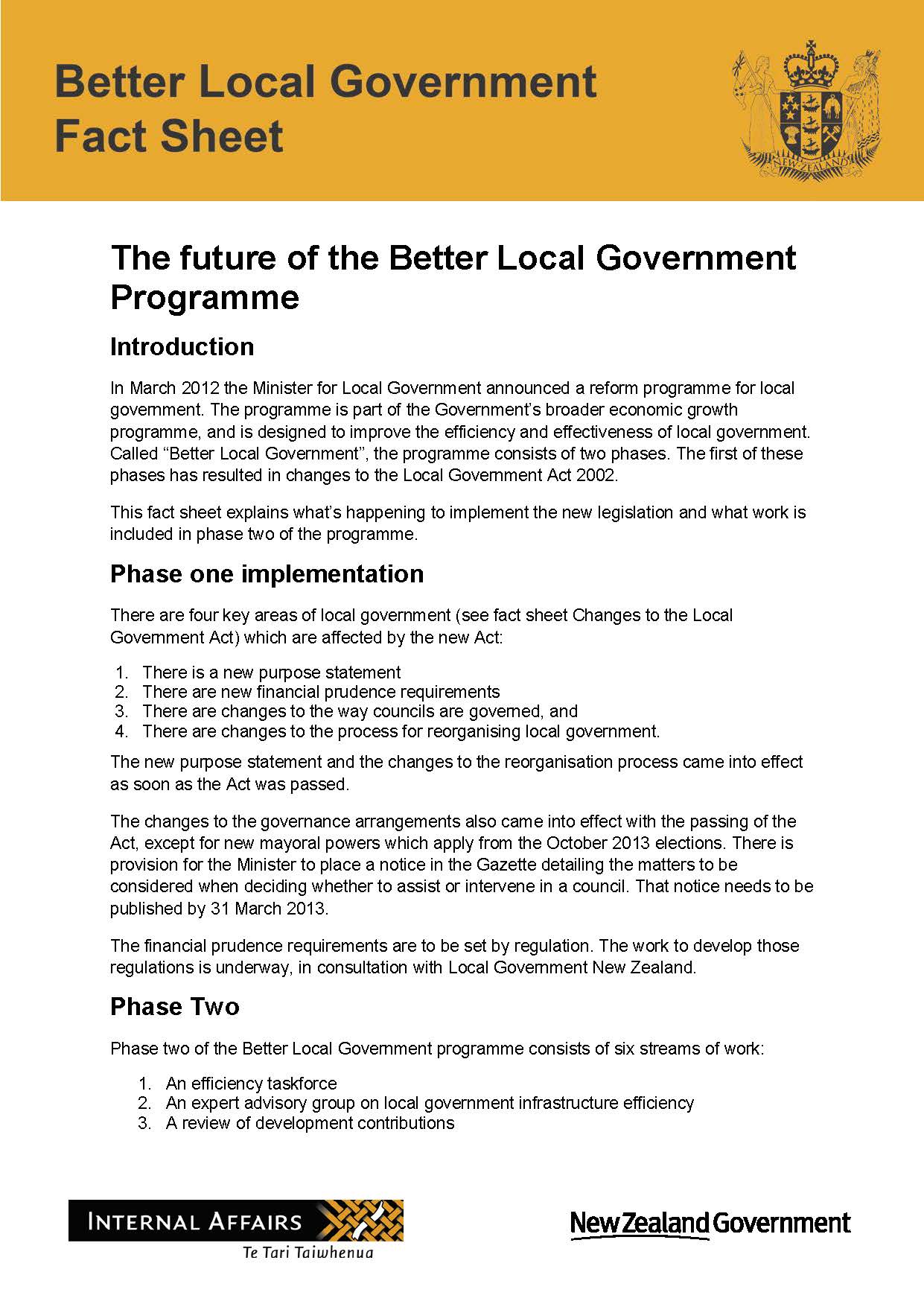 *You need Adobe Reader installed on your computer to view our files. If you are unable to open the files we recommend you get the latest version of Adobe Reader. You can download and install Acrobat Reader for free from the Adobe website.