Gaming machine numbers
Timeline graph showing how the overall numbers of gaming machines has steadily declined from June 1994 to June 2020.
Table of quarterly gaming machine numbers since June 1994 (machine readable dataset) (data.govt.nz)
This human readable graph shows the long term downward trend in total number of gaming machines, in clubs and non-clubs.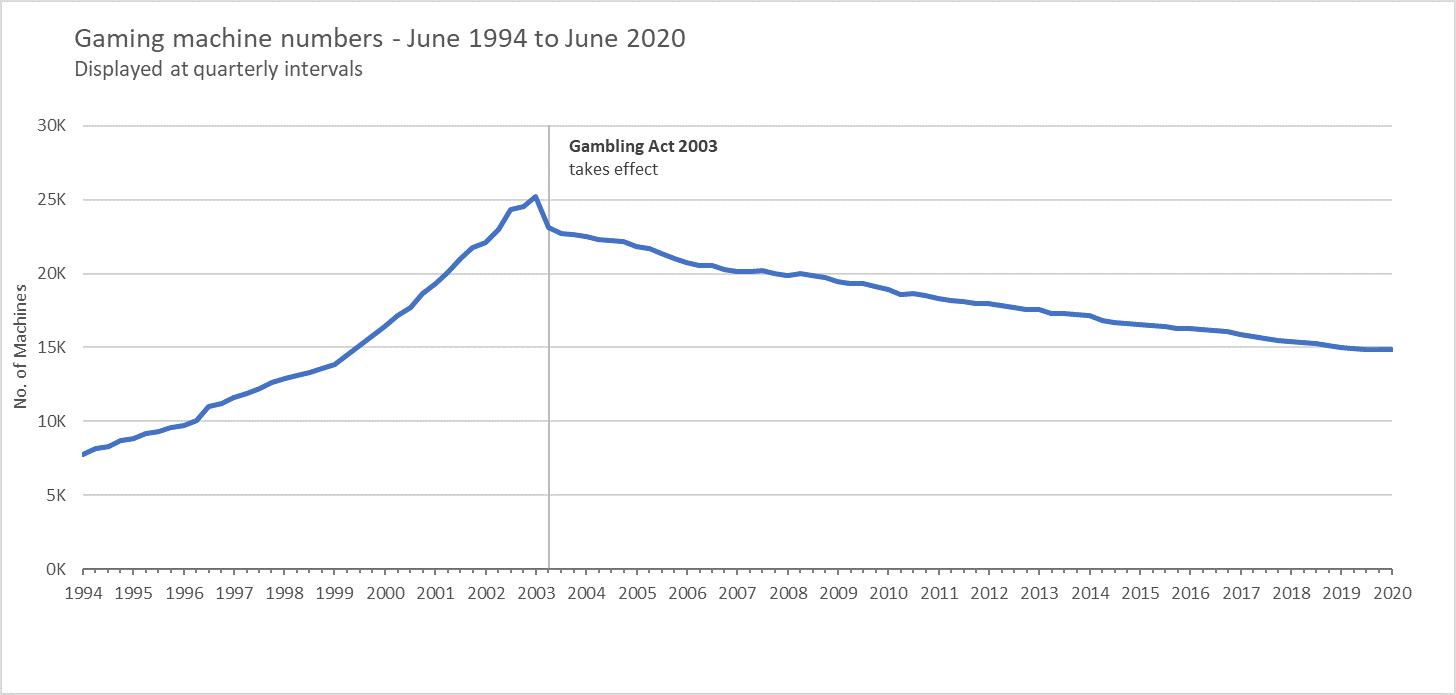 The graph shows the numbers of gaming machines from June 1994 to June 2020 at 3 month intervals.
The number of machines climbed from 7,770 in June 1994 to a peak of 25,221 in June 2003, and has been in steady decline ever since the Gambling Act passed into law on 18 September 2003, which introduced new gaming machine regulations aiming to control the growth of gambling and prevent and minimise gambling harm. In June 2020, at the end of the reporting period, there were 14,847 machines.
Gaming machine numbers are reported within the Gaming machine profits dashboard from 2015. Current quarterly data is available in that report.
Annual gaming machine number trends over a 10 year period are captured as part of the key performance indictor reporting.
Gaming machine profits (GMP) data dashboard
If you wish to access old information or cannot find what you need please contact us at gambling@dia.govt.nz.