Research and resources
Te Tari Taiwhenua Department of Internal Affairs promotes and encourages research into terrorist and violent extremist content online to better understand how to reduce online harms. Below you can find research that DIA's Digital Violent Extremism Team support or have contributed to.
If you are interested in working with DIA on any future research in this area, please contact the Digital Violent Extremism Team on dve@dia.govt.nz.
On this page:
Understanding the New Zealand Online Extremist Ecosystem (2021)
The Institute for Strategic Dialogue and CASM Technology undertook a data-driven snapshot of the online activities of extremists and found a demonstrable link to New Zealand. The paper also explores the digital platforms that connect New Zealand to an international extremist ecosystem.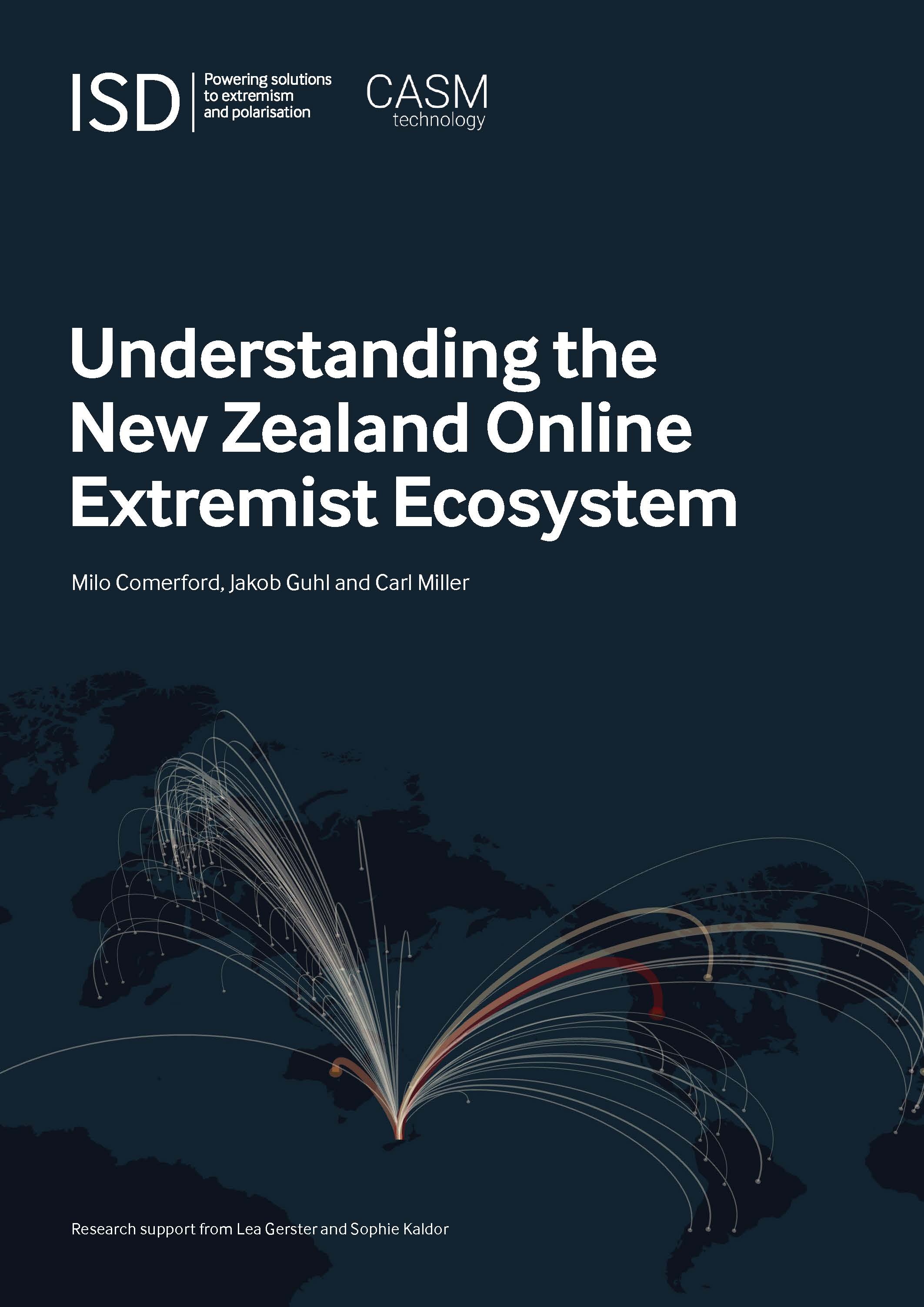 Methodological Discussion Paper Analysing New Zealand Online Extremism (2021)
The Institute for Strategic Dialogue and CASM Technology examined the nature of online extremist activity related to New Zealand. This research paper discusses the methodologies and frameworks used to conduct this work. The research design from the perspective of research ethics and law, including approaches to ensuring anonymity, generating aggregated data and maintaining privacy online are also examined.