Skip to content
To navigate using your keyboard: [TAB] to jump past the slider, [ARROW KEYS] to move left and right, [ENTER] to follow a link.
Tāhuhu: Preserving the Nation's Memory
The Tāhuhu Programme includes purpose-built facilities designed to ensure New Zealand's documentary heritage is preserved and protected.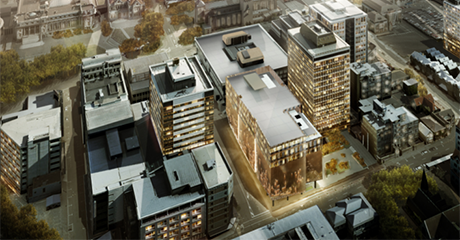 COVID-19:
Information about DIA's services. The health and safety of our people and our customers is our priority.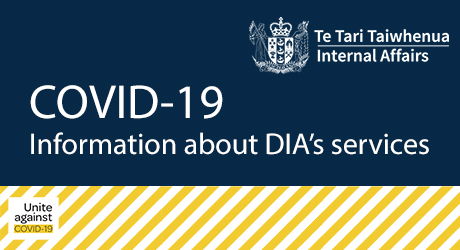 Latest news
Public service updates
We're making changes to the way we're working during COVID-19, with the health and safety of our people, customers, and visitors our priority. All our New Zealand offices are open to the public by appointment only.
As a provision of entry, all people coming onto our sites must:
Scan in using the government issued QR code or provide contact tracing details, if you are 12 years and over
Wear a face covering
Sanitise hands on entry
Maintain physical distancing of 2 metres from others
In areas of New Zealand at Alert Level 3, our sites are closed to the public. You can still register a birth, apply for a passport or apply for a community grant online – www.govt.nz.
Local Government Covid-19 Response Unit
The Department of Internal Affairs has convened and is hosting a Covid-19 Local Government Response Unit. This dedicated working group comprises senior leadership from DIA's Central Local Government Partnerships, Local Government Policy and Operations teams, from Taituarā — Local Government Professionals Aotearoa, Local Government New Zealand (LGNZ), and the National Emergency Management Agency (NEMA).
For further information: Local Government COVID-19 response
Emergency information for DIA staff
We're making changes to the way we're working to align with alert level guidance. Please talk to your manager and check out the COVID-19 Information Hub on our intranet to find out what the current alert level means for you and your mahi.