Gambling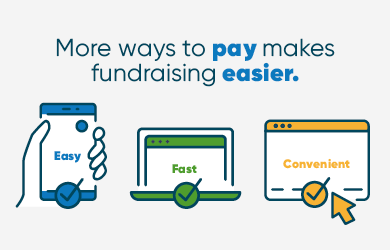 More ways to accept lottery payments
New rules make running a Class 3 lottery or raffle much easier.
That's because you can now accept payments in multiple ways, including through facilities like PayPal, online banking or direct credit. This means people can buy and pay for tickets from anywhere. Fundraising just got easier – click here to find out more:
Opportunity to feedback
We are interested in hearing your feedback on open submissions.
Have your say!
Gambling provides a source of funding for community groups
Gambling and lottery activities provide funds for community groups through grants.
Application forms are available from societies (typically via a website), some community networks such as Citizens' Advice Bureaux, and often at gaming machine venues.
You must send your application directly to the society and not through a venue. The society must deal with you directly and not communicate with you through the venue.
Further details on funding for community groups
Covid-19 Information for Gambling Sector
We are communicating with industry representatives about interim changes to how regulated parties are expected to comply with the Gambling Act, as they transition through the New Zealand Government's Alert Levels.
Read more on COVID-19 Information for Gambling Sector