Other useful links
This page provides a selection of useful links to other websites related to Internet safety, censorship and child safety issues, including some interactive sites for children.
On this page:
Disclaimer: All links and references to other websites, organisations or people not within the Department of Internal Affairs are provided for the user's convenience only, and should not be taken as endorsement of those websites, or of the information contained in those websites, nor of organisations or people referred to. The Department of Internal Affairs also does not implicitly or impliedly endorse any website, organisation or people who have off-site links to this website. See our Copyright information.
Educational resources for schools and parents
New Zealand sources:
Advice from the Department of Internal Affairs.
An independent non-profit that provides reactive and proactive online safety advice, support and education. Their site offers practical tools and information for managing online challenges.
Safe Search uses filtered Safe Search technology to provide family safe search results.
Advice, tools and tips for parents.
A resource for parents and caregivers that provides straightforward advice about how to keep their children safe online.
International sources:
Advice for children, parents and teachers.
An educational resource for schools, parents and kids set up by the National Centre for Missing and Exploited Children in the United States.
All about the potential dangers on interactive services online like chat, instant messenger (IM), online games, email and on mobiles and protecting your privacy online. Information for kids, parents and teachers from Childnet International.
Internet safety tips.
Interactive websites for kids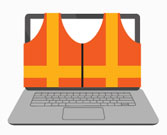 An interactive guide to staying safe on the Internet, for all ages. Includes information on cyber bullying, identity theft, plagiarism, computer viruses and more.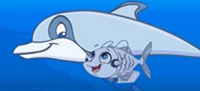 Hector's World is New Zealand's free online learning resource for children 2-9 years of age. Includes a range of Internet safety resources to help teach kids about serious and complex topics like online privacy and safety.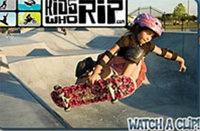 Be Safe! Not Sorry! A story about online safety.
Social media 'help' pages
Local and overseas child safety organisations
ECPAT Child Alert works to ensure that children are protected both nationally and internationally against commercial sexual exploitation.
Come in to find the latest information on the sites you like to visit, mobiles and new technology. Find out what's good, what's not and what you can do about it. If you look after young people there's an area for you too – with resources you can use in the classroom, at home or just to get with it. Most importantly, there's also a place which anyone can use to report if they feel uncomfortable or worried about someone they are chatting to online.
Childnet is a non-profit organisation working with others to help make the Internet a great and safe place for children. The site gives details of various projects in the areas of access, awareness, protection and policy.
The Internet Content Rating Association is part of the Family Online Safety Institute - an international, non-profit organization of internet leaders working to develop a safer internet. With a history stretching back to 1994, ICRA has long believed that self-regulation leads to the best balance between the free flow of digital content and protecting children from potentially harmful material.
The Internet Watch Foundation (IWF) is a British industry-led initiative set up in 1996 by the Internet industry to provide the UK Internet Hotline for the public and IT professionals to report criminal online content in a secure and confidential way.
New Zealand Government links
The government agency that classifies films, games and other media and provides research and information to help people make good decisions about the media they consume.
CERT NZ - Report a cyber security issue, and for up to date information and advice on how to stay safe online.
Consumer Protection - How to recognise, avoid, and take action against scams, protect personal information, and prevent identity theft both online and offline.
Commerce Commission – is New Zealand's competition and consumer watchdog enforcing the law to ensure businesses trade fairly and lend responsibly.
Internet NZ – is a non-profit organisation and the designated manager for the .nz internet domain registry services and Domain Name System (DNS).
Financial Markets Authority - promotes fair, efficient and transparent financial markets by raising the standards of conduct in financial markets and helping investors make informed decisions.
How to protect your identity (Department of Internal Affairs) - identity theft is using the information of another person to pretend to be them. * National Cyber Security Centre (NCSC) - is to help New Zealand's most significant public and private sector organisations to protection their information systems from advanced cyber-borne threats, with a focus on detecting and disrupting cyber threats that are typically beyond the capability of commercially available products and services.
Netsafe: scams - New Zealand's independent, non-profit online safety organisation that provides practical tools, support and advice for managing online challenges, including cyberbullying, and helps people stay safe.
New Zealand Police – Electronic crime, also known as e-crime or cybercrime, refers to criminal activity that involves the Internet, computer or other electronic devices and includes such things as fraud, and harassment
Serious Fraud Office - investigates and prosecutes serious or complex financial crime so that New Zealand is a safe place to invest and do business.