Electronic Messaging Compliance and Spam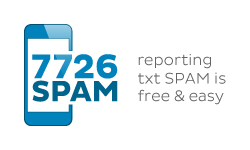 Spam is the generic term for the commercial email, fax, and mobile/smart phone text (TXT) and image-based messages you receive without having requested them.
About spam Information for NZ businesses
Businesses and individuals can complain to us about spam. We may investigate these complaints and take action where necessary.
Information about unsubscribing (July 2019)
Partnership with other organisations
Internal Affairs' Electronic Messaging Team in the Digital Safety Group partners and collaborates with a number of government and non-government organisations.