Gambling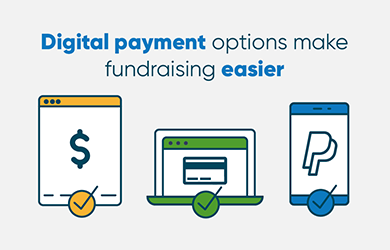 New rules make running a Class 3 lottery or raffle much easier
That's because you can now accept payments in multiple ways, including through facilities like PayPal, online banking or direct credit. This means
people can buy and pay for tickets from anywhere.
Fundraising for our communities just got easier – click here to find out more:
Opportunity to feedback
We are interested in hearing your feedback on open submissions.
Have your say!
Gambling provides a source of funding for community groups
Gambling and lottery activities provide funds for community groups through grants.
Application forms are available from societies (typically via a website), some community networks such as Citizens' Advice Bureaux, and often at gaming machine venues.
You must send your application directly to the society and not through a venue. The society must deal with you directly and not communicate with you through the venue.
Further details on funding for community groups
Covid-19 Information for Gambling Sector
­At DIA we are committed to keeping everyone safe and stopping the spread of COVID-19.
What the Covid-19 Protection Framework means for Operators and Venues:
Each operator or venue will need to make sensible and reasonable decisions about how to meet public health requirements and health and safety obligations as they relate to the stage within the Framework.
Refer to the government's latest guidance and advice by agencies involved in public health and workplace safety: