Consultation on changes to Māori ward and Māori constituency processes
Return to Local Government Policy
Background
In February 2021, legislation was passed to repeal the binding poll provisions that prevented most councils from being able to consider establishing Māori wards. More information about the changes can be found below.
When the legislation was introduced it was announced that there would be a second stage of changes to further align the process for establishing Māori wards with the process for establishing general wards.
Public Consultation – July to August 2021
Public consultation is now open on proposed changes for aligning the processes for Māori wards and constituencies with general wards and constituencies. Consultation closes on 27 August 2021.
Councils make decisions about Māori wards and general wards in two different ways depending on what type of ward they are considering. Having two different processes can be confusing. We want to know how the separate processes can be brought closer together to make it easier for councils to make decisions about how communities are represented, and so everyone understands how the system works.
We have identified six key differences between the Māori wards and general wards process that we are consulting on:
The requirements for councils to consider ward systems;
The timing of decisions;
Opportunities for public input;
Decision-making rights and the role of the Local Government Commission;
How and when wards can be discontinued; and
The types of polls that councils can hold.
The consultation document, available below in English and te reo Māori, discusses these differences in detail.
We want to know whether you think the six key differences should be addressed, and if so, how. Your feedback will help to determine how the law is improved.
This consultation is not about whether councils should have Māori wards, whether there should be binding polls on Māori wards, or whether there are other ways to improve Māori participation in local government. The Government has already agreed that establishing a Māori ward is a decision for councils to make. The Government now wants to improve how these decisions are made.
Introductory video by the Minister of Local Government
Consultation on changes to Māori ward and Māori constituency processes (YouTube - embedded version temporarily unavailable)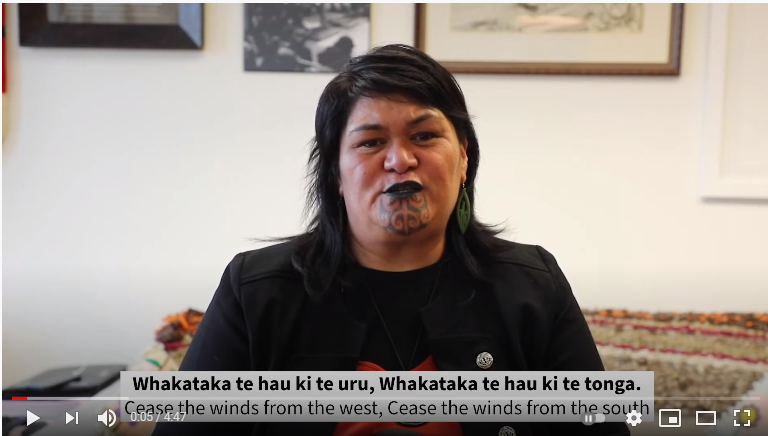 Read the video transcript (DOCX, 51KB)
How to submit
You can download a feedback form below, fill it in and send it to localelections@dia.govt.nz. You can also write your feedback into an email and send it to us at the same email address.
Consultation document
Feedback form
Other documents
Consultation closes 27 August 2021
If you can't find the information you need on this page or if you have any further questions, please email localelections@dia.govt.nz.
Late submissions will be considered as much as possible. Please contact localelections@dia.govt.nz if you would like to make a late submission.
First stage of changes for Māori wards – February 2021
On 1 February 2021 the Minister of Local Government announced that the Government would take a two-stage approach to improving the legislative framework for Māori wards. In Stage 1, the Government introduced legislation to remove all mechanisms for holding binding polls on Māori wards. The poll provisions had been in place since 2002 but had been identified as an almost insurmountable barrier to the creation of Māori wards.
The Local Electoral (Māori Wards and Māori Constituencies) Amendment Bill was introduced to Parliament on 9 February 2021. The Māori Affairs Select Committee received 12,508 written submissions on the Bill and heard oral submissions on 12 and 13 February 2021. The Bill was passed on Wednesday 25 February 2021.
The Stage 2 work will further align the process for establishing Māori wards with the process for establishing general wards.
More information
Local Electoral (Māori Wards and Māori Constituencies) Amendment Bill on Parliament website
Proactive release of Cabinet paper (PDF, 1.7MB)
RIS document (PDF, 267KB)