Rules Reduction Taskforce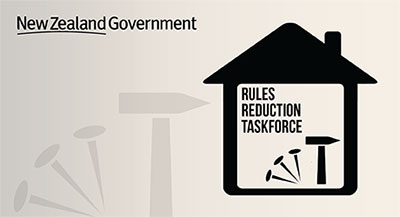 The Rules reduction Taskforce was charged with listening to public concerns about frustrating property rules and making recommendations for change to the Minister of Local Government. On-line submissions closed on 15 June 2015, and submissions were encouraged to be received before this date.

The Taskforce, co-chaired by Jacqui Dean MP and Michael Barnett, received submissions on over 2000 topics from across New Zealand and from a mixture of property owners, businesses, tradespeople, and councils.
The Taskforce povided its report to the Minister of Local Government on 31 August.
Background Information
For any enquiries please email rulesreduction@dia.govt.nz