Boating on Tāupo Moana - Winter 2013
The second edition of the annual newsletter from the Harbourmaster's Office is now available. This newsletter aims to keep you up to date with what's happening on and around the lake.
Download a PDF version of this newsletter or scroll down to read the HTML version.
Download 'Boating on Taupō Moana - Winter 2013' Newsletter
PDF, 3.1MB
Articles in this issue
From the helm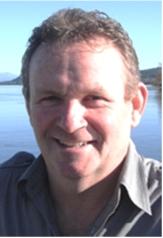 The past year was magnificent for boating on Lake Taupō.
I'm sure we will all remember it as the summer of long, settled, windless periods and glorious sunny days. The water temperature got to 22 degrees and we saw lots of people enjoying themselves in and around the lake shore. That's what managing the lake is all about!
On that subject we've been working to improve safety with a number of navigation aids which identify hazards and separate traffic in high use areas. We'll be carrying on with this work through winter.
Our team of enforcement officers, both fulltime and honorary, put in many hours patrolling during the summer months and it seems its paid off as awareness and compliance of safer boating rules is on the increase.
All eight public moorings got a facelift this year, too. They are there for all to use – the only requirement is that you must be on board your vessel while using them.
We are working our way through the waiting list for private moorings. Several moorings are now available for sale, if you're interested in selling or buying a mooring see the article on the bottom of the page.
Coastguard continues to provide a dedicated team of volunteers and we are fortunate to have a unit at either end of the Lake.
The Taupō team train weekly and can have a unit on the water in less than 10 minutes and we are looking forward to the launch of the new Turangi vessel later in the year. Many thanks also to the Coastguard Radio operators who maintain a 24 hour listening watch and provide regular weather forecasts.
You should always file a trip report on VHF 61 and support Coastguard with a membership subscription. You can find out more on www.turangicoastguard.co.nz and www.coastguardlaketaupo.org.nz
We acknowledge Taupō District Council, Department of Conservation, Waikato Regional Council and the Taupō-Nui-a-Tia Management Board for their encouragement and support for the upgrade work over the last 12 months.
We are also thankful for the support of the Tūwharetoa Māori Trust Board for allowing these upgrades to happen on their land. We look forward to another year of milestones ahead.
Your Harbourmaster,
Philip King
Mini Mist on patrol
The Harbourmaster's enforcement team started the summer season with a brand new team member.
The patrol jet ski, or Mini Mist as she is known to the team, has proven to be a great asset.
She's already been very busy out on patrol, helping with search and rescue, and assisting with safety of numerous events on the lake and river.
Safe moorings - Your questions answered
Private Moorings:
Annual administration fee of $190.00 payable to Harbourmaster's office.
Dive certification required regardless of use.
Owners can only sell to those on the waiting list. (in some bays there is no waiting list)
Mooring buoy must be clearly marked with a surface float and metal ID tag.
Vessels must be named.
Owners must keep contact details and vessel details up to date with Harbourmaster's office.
Vessels must be secured when not in use.
Watch for unauthorised boarding.
Report any vandalism or break-ins to Police first, then to Harbourmaster.
Public Moorings:
No unattended vessels.
All coloured orange.
2 at Jerusalem Bay.
2 at Motuoapa.
1 at Waihaha.
1 at Cherry Bay.
1 at the Nooks.
The public mooring near Taupō Harbour Entrance is an emergency mooring only.
Crown projects close up 2013
Whareroa - Jetty constructed alongside existing boat ramp
Omori – Additional ramp and jetty installed, doubling capacity
Pukawa – structural strengthening and repairs to existing boat ramp
Tokaanu – Jetty installed alongside existing boat ramp, doubling capacity
Three Mile Bay – Additional ramp and two jetties installed, doubling capacity
Two Mile Bay – Widening of existing boat ramp and additional jetty installed, doubling capacity
Taupō Boat Harbour - Widening of existing boat ramp and additional jetty installed, doubling capacity
Acacia Bay South - Widening of existing boat ramp and additional jetty installed, doubling capacity
Taupō Boat Harbour Marina - Removal and replacement of breastworks, installation of new electrical supply, water, lighting, and fire fighting equipment along with additional seating and green space areas
Nukuhau Marina - Installation of new electrical supply, water, lighting, fire fighting equipment and security fencing
Many other facilities have also received attention from our team improving safety and ensuring these facilities are safe, functional and welcoming for users. The funding of 4.8 million dollars was made available through Internal Affairs in Budget 2011.
DOC focus efforts on didymo
Every year our beautiful waterways are infested with more and more aquatic pests. Once introduced they are either impossible or very costly to eradicate. Check Clean Dry is our best tool to prevent more invasions!
Lake Taupō has 4 invasive weeds – Hornwort, Lagarosiphon, Egeria, and Elodea. They look awful, affect water quality, and make recreational activities difficult.
Didymo is an invasive algae which was introduced to the South Island in 2004 and has since been transferred to nearly 200 South Island rivers and lakes.
In the right conditions it can bloom into a brown fibrous slimy smothering mat and is often mistaken for raw sewerage. It is always present microscopically which means it can be spread by a wet boot, wheel, fishing line or even a wet dog! Currently DOC tests numerous rivers in the Central Plateau for didymo. So far all tests have been negative. The future of our beautiful rivers and lakes is dependent on us being diligent in preventing the spread.
How to help protect our patch
CHECK CLEAN DRY all gear that transfers between waterways. Let others know about the problem and how to prevent it.
CHECK – remove all plant matter, including from trailers, bilge & anchor wells.
CLEAN – Use a 5% detergent or disinfectant solution or 2% bleach solution then scrub and/or saturate items. Beware - cleaning with water only prolongs weed life.
DRY – Drying is an alternative to cleaning but items must be dry for more than 48 hrs. Note some places take a long time to dry – i.e.: inside kayaks and boats.
No need to do anything if you only use one waterway.
If your gear is dry between uses just CHECK & DRY.
If you are changing waterways and your gear is wet, damp, or you are unsure then CHECK & CLEAN.
Spotlight on lake levels
Lake Taupō holds approximately 59 billion litres of water.
It takes around 11 years for a drop of water to make its way from Tokaanu to the Control Gate Bridge.
The lake level fluctuates by about 1.4 metres which is roughly 1 percent of the total volume Water can be released at the control gates by between 50 and 300 cubic metres per second.
During heavy rainfall the accumulated inflows can amount to 3,000 cubic metres per second.
A single drop of water that flows through the Control Gate Bridge is used up to 10 times to generate power before entering the Tasman Sea at Port Waikato.
Lake levels in this year's drought got to the same level as the drought of 2008, but not as low as the drought in 2010.
You can check the lake level and predicted outflows by dialling 0800 820 082 or logging into www.mightyriver.co.nz
Compliance improves
Last season saw a range of new rules and regulations come into effect. The Harbourmaster's Office is happy to report that compliance to these and the existing rules is on the rise. Harbourmaster Philip King says his office has been focusing on education. "This season the rules will be enforced with the aid of our team of Honourable Enforcement Officers, patrolling our beaches and boat ramps to ensure Lake Taupō is being used safely in all manner of water activity."
Ramp permits
To use one of the 17 ramps you need a ramp permit, daily, fortnightly or annual options are available.
Fine $200.00
5 knot rule
Within 200 metres of shore you must not go faster than 5 knots Fine: $200.00  Register Jetskis All jet skis must be registered with the Harbourmaster or any regional council.
Fine: $200.00
Life jackets
While it is not compulsory to wear a life jacket, you must carry enough correctly fitting lifejackets for each passenger on board. Fine: $200.00  Boat naming All recreational boats must now be named or labelled with emergency contact details (depending on the size of the craft).
Fine: $200.00
Boat naming
All recreational boats must now be named or labelled with emergency contact details (depending on the size of the craft).
Fine: $200.00
Update your contacts
Its that time again! If you have moved house, changed your contact details or you have an email address, please advise Genna in the office so she can update your details. If you have already done so, congratulations as you will be reading this newsletter via email, for the very first time.
Lake Taupō Harbourmaster's Office
75 Redoubt Street
Taupō Boat Harbour
Phone: 07 378 7176
Fax: 07 378 2718
Email: harbourmaster@dia.govt.nz
Website: www.dia.govt.nz/harbourmaster
Kid Safe Coalition highlights water safety to local children
The Harbourmaster's office, Sport Waikato and Taupō District Council combined to present a Kid Safe Show covering road and water safety and self-defence.
Four shows were presented over 2 days to over 800 local 5-7 year old schoolchildren. The kids were treated to an exciting, informative and well-rehearsed series of skits promoting the different ways to stay safe.
Genna and Michael from the Harbourmaster Lake Taupō Swim Safe hilarious importance life jacket water.
The skit included quick fire questions and also involved kids from the audience to be part of the show. As the kids were leaving the show they got to see, sit on and have photos taken with the Harbourmasters' newest addition to its patrol team, Mini Mist the jetski.
The message "wear a life jacket!" echoed as the kids piled onto their buses to return to school.
Job well done team!
What's this argy bargy?
The Harbourmaster's new barge "Misty Blue" was completed just in time for the silly season and has assisted with jetty upgrades; new boat ramps and navigational equipment maintenance and is available for hire to the general public.