He Tohu – Exhibition opens 20 May 2017
He Tohu is a new permanent exhibition of the founding constitutional documents that shape our nation:
1835 He Whakaputanga o te Rangatiratanga o Nu Tireni - Declaration of Independence of the United Tribes of New Zealand
1840 Te Tiriti o Waitangi - Treaty of Waitangi
1893 Women's Suffrage Petition – Te Petihana Whakamana Pōti Wahine.
The new exhibition will be housed at the National Library of New Zealand, opposite Parliament, and opens to all on Saturday 20 May 2017. The documents are currently on display in the Constitution Room at Archives New Zealand, under whose guardianship and care they will remain.
The exhibition has been developed since mid-2014 in partnership between the Crown and Māori.

The new exhibition has three objectives:
Improving access to all New Zealanders and to our country
Preserving our fragile and priceless documentary heritage for future generations
Enhancing learning opportunities about the historical, constitutional and cultural significance of the documents for young New Zealanders.
More information is available in the latest news, resources, and useful links pages.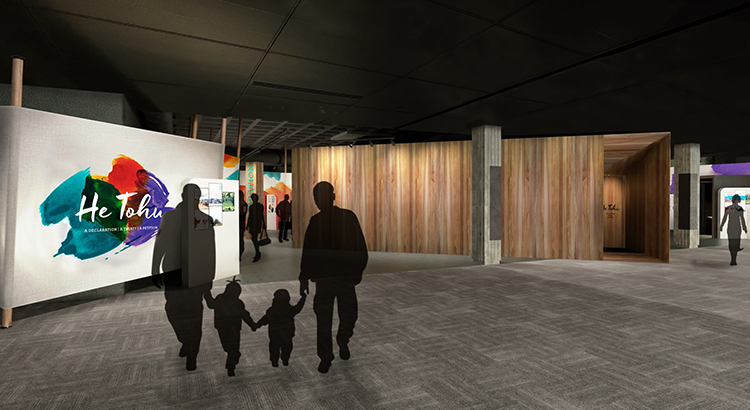 Above: He Tohu - exterior concept design of the Document Room which will have state-of-the-art conservation features.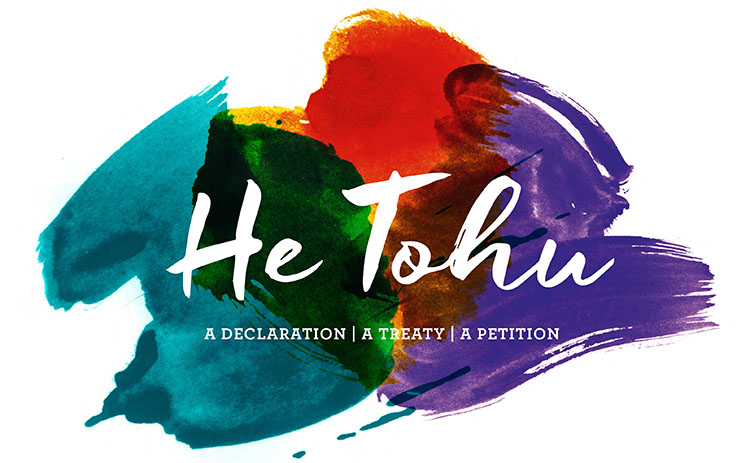 Above: He Tohu - A declaration. A treaty. A petition. He Tohu has many meanings. For this exhibition, it means simply "the signs".