Previous Interns
Return to Summer Intern Programme
Harshaa
"Kia ora koutou, ko Harshaa tōku ingoa. It's a privilege being the Community Engagement Intern here at DIA. I'm originally from Fiji and of Fijian-Indian ethnicity. The importance of community connection for me personally has made working here even more meaningful.
A highlight from my internship has been setting up a new portfolio on the queer and ethnic community intersection. I collaborated with lots of people doing this incredible mahi, and organised a community hui.
I loved being in a room with my OEC colleagues from all around Aotearoa during our strategy hui—we're an incredible and diverse bunch, and the energy and passion was palpable!
The future of Aotearoa's ethnic communities is truly bright."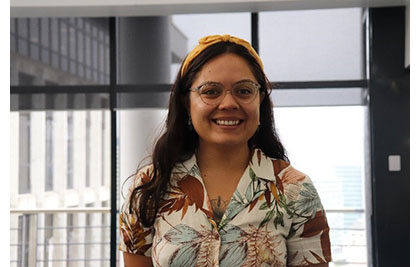 Ashleigh
"My name is Ash and I joined DIA mid-November last year. I am working as a policy analyst intern in the gambling group and am researching the impacts of gambling harms within Pacific and Māori communities. Coming from a fine arts background, I became interested in policy because I have a passion for rectifying systemic inequities experienced by Māori and Pacific peoples in Aotearoa. I chose DIA because, being the first government agency established under the name of the Office of Colonial Affairs, I thought it would be fitting to bring an indigenous perspective into the space. My internship highlights include the care taken by my colleagues to make sure that I was supported every step of the way, as well as the development opportunities that helped me to better understand government processes."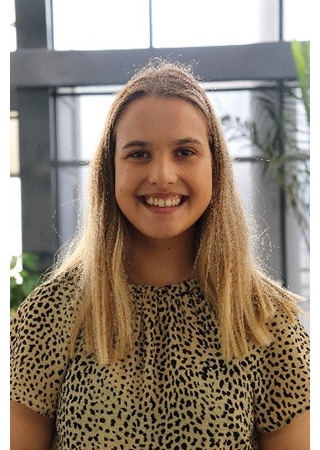 Ainsley
"Kia ora I'm Ainsley, and I joined Te Tari Taiwhenua in November as a summer intern with the Corporate Communications team. It's been awesome!
As I'm about to enter my final semester of Marketing Communications at Massey University, I jumped at the opportunity to kickstart my career with DIA. I chose to intern here because I believe DIA's mahi positively impacts kiwis in every stage of life. The flexibility of the internship enabled me to continue the work I currently do in the social impact space with The Good Registry.
My team provides internal and external communications support across DIA, as well as using our channels to tell our stories and help kiwis access the services and information they need. I developed my Communications skills by helping the Property group deliver projects that impact all our offices across Aotearoa.
One of the highlights of my internship include attending the premiere of The Keep it Real Online mini-series. I also attended an Unconscious Bias event held by the Women's Network and meeting the other interns was really cool!"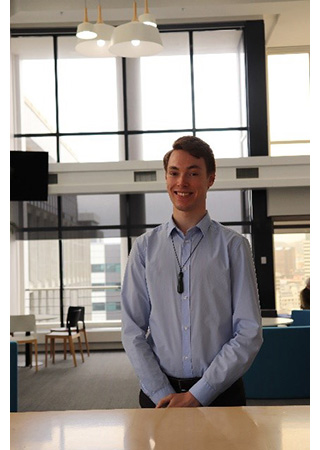 Jordan
"Kia ora koutou. He uri ahau nō Ngāti Raukawa, Ngāti Hinerangi, Te Rarawa, Ngāpuhi, me Ngāti Pākehā. Ko Jordan Ogilvy Lapish tōku ingoa. Nō Tāmaki Makaurau ahau, engari e noho ana ahau ki Te Whanganui-a-Tara. I'm currently studying at Te Herenga Waka – Victoria University of Wellington and am working to complete a Bachelor of Arts majoring in Māori Studies and International Relations. Since November 2020 I've been a summer intern at Archives New Zealand – a role that comes to an end in February 2021. In my role I've been working on a research project to create iwi profiles for Archives staff to consult when engaging with iwi connected to the locations where we have Archives sites throughout the country. It's about encouraging staff to engage and consult with iwi from a point of understanding regarding the iwi history, as well as what the iwi looks like today. My internship has been an invaluable insight into the public sector - especially into the ways that Government agencies work to fulfil their Treaty of Waitangi obligations."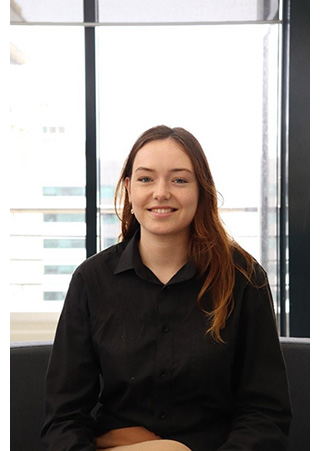 Maia
"Kia ora, I'm Maia. I have been working as a summer intern with Charities Services, Ngā Ratonga Kaupapa Atawhai and am about to begin my final year at Victoria University studying Law and International Relations.
My internship has been revelation, both in terms of the huge benefit charities bring to communities, hapū and iwi, and in understanding how Charities Services works to ensure the sector remains well-governed, transparent and thriving.
My experience has been vibrant and varied. Each day brings something different, whether assisting the investigations team in safeguarding from wrongdoing, or helping the capability team engage in and celebrate the important mahi of New Zealanders. I also have my team to thank for such a positive experience and for being so welcoming."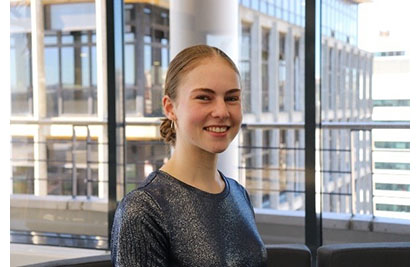 Abigail
"My name is Abigail and I have been an Intern at the Department of Internal Affairs over the summer of 2020/2021. I chose to work at the DIA because I wanted to work in the public sector to learn more about the different roles and responsibilities behind New Zealand. I am intern on a business systems team, in the technology services and solutions branch. My team works with systems used by Archives New Zealand and National Library. The internship has been an amazing experience, with the highlight being able to fully see into the workings of so many services New Zealander's depend on, and meeting so many remarkable people. The DIA employs people with such a variety of backgrounds and skill-sets, and I believe this is what makes it such a great place to work. I also got to explore the Archives with some of the other interns, which was absolutely amazing to see where so much of New Zealand history is preserved!"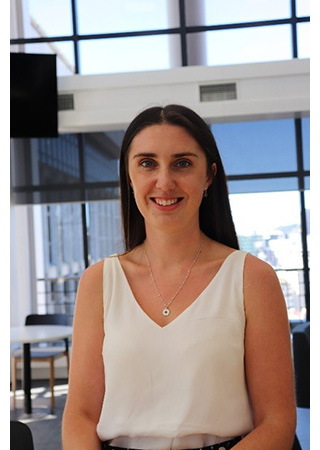 Lauren
"Kia Ora! I am a final-year undergraduate student with a keen interest in public health and strategic management. I joined Te Tari Taiwhenua as part of the 2020/21 Government Health and Safety Lead Summer Internship programme and have been a member of our Health, Safety and Wellbeing team since November. I chose to pursue my internship here at Te Tari Taiwhenua due to the diversity of our workplace and our purpose of keeping people at the heart of everything we do. Within my role, I have gained new insight into multiple health, safety, wellbeing risk factors and the influence these can exert on our people and our mahi. For me, a key highlight of my internship has been the collaborative nature of my project. Working with a diverse team in a collective style, I have received endless learning opportunities and have found my time here both motivating and rewarding!"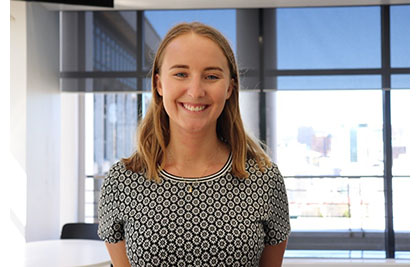 Cecilia
"Kia ora, I'm Cecilia, this summer I've joined Te Tari Taiwhenua as an HR intern! I began my internship in the Culture and Capability team, here I provided support in the planning and execution of DIA's Wellbeing Week, Long Service Awards, and Induction programme. Working alongside this team to help create a supportive workplace and bring out the best in our people has been an exciting learning opportunity. I am now working in the HR services team, providing end to end recruitment assistance to managers, and preparing employment documentation. I have loved contributing to the important mahi HR services delivers to ensure our staff are well looked after so they can make their best contribution to Aotearoa. What encouraged me to choose DIA was their drive to make a difference in New Zealanders lives, and their commitment to being an equal opportunity employer that values diversity and inclusion."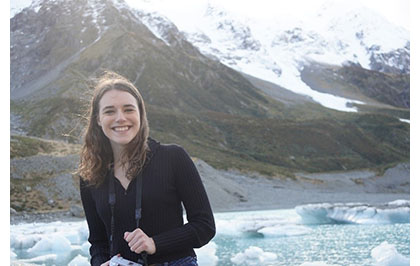 Ella
"Kia ora, I'm Ella! I joined Te Tari Taiwhenua as a summer intern in November. I am working with the Group Systems and Business Support team in Regulatory Services, helping to provide technical support to the Anti-Money Laundering, Digital Safety, and Gambling groups. Regulatory Services is all about minimising harm and maximising benefits for communities, so I was super keen to contribute to the important mahi they're doing. I chose DIA because I was interested in the diverse range of mahi that the Department undertakes, and the positive impacts it has on people all over Aotearoa. Some highlights of my internship so far have been the super welcoming culture, and seeing the real-life impacts of the work I'm contributing to!"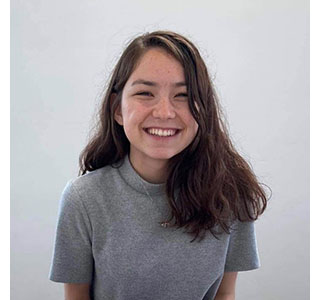 Francesca
"I am a second-year student at the University of Canterbury, studying political science and economics. Because of my past experiences of living overseas, I am passionate about enabling people from different backgrounds to thrive together. So being a Diversity and Engagement Intern with the Office of Ethnic Communities (OEC) is the perfect role for me. I have worked here since November 2020. I originally chose DIA because the internship was based in Christchurch. I am grateful that DIA gives young people outside of Wellington opportunities too! Thanks to DIA, I have improved my understanding of how government works and challenged myself to reach my true potential. The highlight of my internship has been the OEC team days where I got to meet the entire national team and discuss the future direction of OEC. I now have a clearer idea of how I can contribute to a socially cohesive Aotearoa!"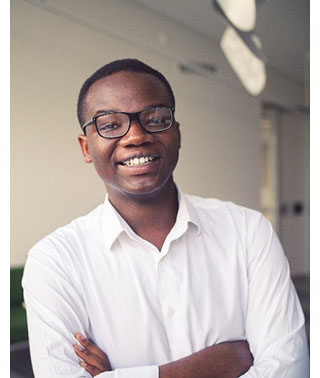 John
"I was born in Zimbabwe, raised in Auckland and now live in Wellington where I'm studying towards an LLB and a BA in Economics and Public Policy at Victoria.
I'm driven by a sense of public service; an appetite for problem-solving, a passion for adding value to teams, and making a difference in people's lives. That's why I applied for the DIA summer internship programme.
As a Policy & Research Intern with the OEC, I have had opportunities to conduct research, contribute to shaping policy advice; assisted in framing our bids for Budget 2021, and am currently supporting the OEC's strategic planning as it transitions into a ministry.
My highlights have been working on the policy response to the Royal Commission of Inquiry into the Christchurch terrorist attacks and, helping set up the Ethnic Communities Graduate programme. I 'm looking forward to publishing an article in the IPANZ Public Sector Journal.
My manager and the entire OEC team have been exceedingly kind and supportive. The experience has been a privilege!"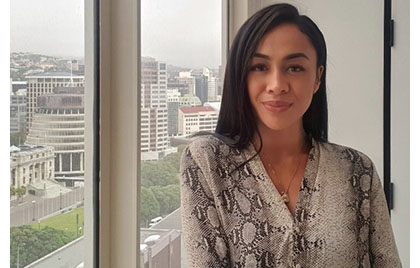 Sa'o
"Kia ora! My name is Sa'o and I am of Samoan heritage. My time at DIA as a summer intern has genuinely been the most invaluable experience.
In November I was placed in the Monitoring and Appointments team within the Ministerial Advice branch. Throughout my time here, I've completed tasks where I was able to learn tons about governance, community trusts and all the work that goes into the appointments process behind this.
Joining this team shortly after the new government was formed and just before Christmas, I experienced first-hand the amount of effort that our public servants commit to their work when push comes to shove. It was admirable and inspiring!
A highlight of my internship was meeting and getting to know my colleagues – we all come from completely different walks of life but we connected and everyone was so welcoming and supportive. I hope to take away the work ethic that I experienced and relationships that I made during my time here."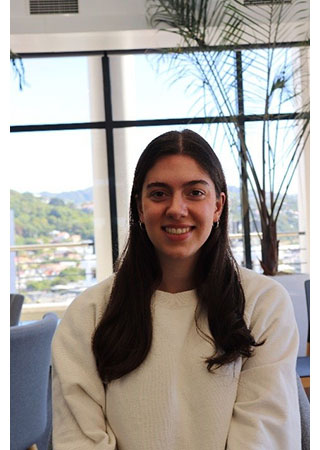 Emily
"I'm Emily, a third year IT student who has had the pleasure of being a Summer Intern at DIA as part of the Business Systems 3 team in TSS. I joined DIA in late November after the study year finished and as part of my role I've done a wide range of things including scripting, testing and documentation. I spontaneously decided to pursue IT after my final year of high school and haven't looked back since!
I chose DIA because they offered me an amazing opportunity to gain valuable work experience in the public sector specializing in Information Technology, and everyone has been so welcoming. A highlight of my internship has definitely been all of the amazing people I've met, from the other interns to my colleagues and Project Managers. It truly is the people which make DIA such a lovely place to work."