Rules Reduction Taskforce report released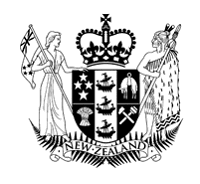 Media Statement: Hon Paula Bennett,
Minister of Local Government
22 September 2015
Findings from the Rules Reduction Taskforce show real opportunities for both central and local government to make life easier for New Zealanders, Local Government Minister Paula Bennett says.
'The loopy rules report: New Zealanders tell their stories" is being released by the Government today following 50 public meetings and close to 2,000 submissions.
"We have listened to New Zealanders and the message is clear: there are too many frustrating rules and regulations, and too many are being applied inconsistently, and it is holding our communities back," Mrs Bennett says.
"The Report outlines practical opportunities for Government departments and local councils to improve the level of customer service they offer, and give that clarity people need. We will be embracing these opportunities finding practical solutions."
The range of submissions cover 11 Ministers' portfolios, with the majority relating to the Resource Management Act and the Building Act.
"Over the next few weeks, Ministers will be working with their departments and agencies to progress the quick fixes and what will take a bit longer to tackle. We'll continue to update www.rulesreduction.govt.nz and make announcements as this work progresses," Mrs Bennett says.
"The Government will also be working with local government to ensure they are providing the right advice to their residents about what rules and regulations mean and how they apply in their communities.
"The members of the Taskforce also heard loud and clear that there are several myths about rules and regulations that don't actually exist. This includes the misconception that lolly scrambles have been banned, and that people can't use three-step ladders.
"By breaking through this misinformation, New Zealanders will be better placed to focus on the serious rules designed to keep people safe and our economy growing."
Several common 'myths' can be found on the Rules Reduction Taskforce website at www.rulesreduction.govt.nz. New Zealanders can continue to share their experiences by sending a message through the Rules Reduction Taskforce's social media pages.
"I'd like to thank everyone that took the time to share their experience with the Taskforce. I would also like to acknowledge the dedication of co-chairs Jacqui Dean MP and Michael Barnett, as well as the other members of the Taskforce," says Mrs Bennett.
A copy of the final report can be found here: Rules Reduction report


Media Contact: Phil Kitchin 021 473 152 and Clark Hennessy 021 873 466