the department of internal affairs statement of intent 2009-12
Part one - Overview
In this section:
Foreword: Minister of Internal Affairs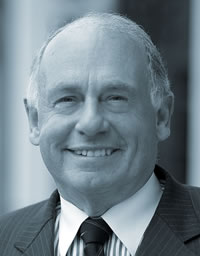 The driving goal of the Government is to grow the New Zealand economy in order to deliver greater prosperity, security and opportunities to all New Zealanders.
The Government views economic growth as the platform upon which a stronger New Zealand will be built. It recognises, however, that "the true builders of that future are the millions of New Zealanders working in the homes, the businesses, the industries of our country. It is they who make this country strong".[1]
The Government wishes to see people living in safer communities, and to ensure they have access to world-class services. The Government looks to the Department of Internal Affairs to help provide this foundation. The purpose of the Department of Internal Affairs is to serve and connect citizens, communities and government to build a strong, safe nation.
The Department delivers front-line services to New Zealanders: providing passports to facilitate travel and trade, recognising life-changing events (births, deaths, marriages and civil unions) and providing access to community services; supporting them in civil defence emergencies and protecting them from objectionable material, spam and harm associated with gambling. The Department also supports key infrastructural arrangements for New Zealand – ensuring the system of local government is fair and responsive, administering citizenship processes, ensuring Executive Government is well supported, and that common information and communications technology (ICT) services deliver improved State sector performance and better citizen experience.
This Statement of Intent indicates the determination of the Department to ensure that New Zealanders are safe and secure, are able to participate fully in their communities, and have access to high-quality services.
The Department, in consultation with its Vote Ministers, has reviewed how it can best contribute to results for citizens, communities and government over the next three years. Along with my Vote Minister colleagues, I will be expecting the Department to control costs and make savings so that services to Ministers and the public are not compromised and the Department delivers improved value for money within existing baselines.
This 2009–12 Statement of Intent sets out the outcomes where we expect the Department to make a difference, indicates how the Department's outputs will contribute to these desired outcomes and identifies key areas of work important to the Government. I am satisfied the information on future operating intentions provided by my department in this Statement of Intent and the Information Supporting the Estimates is in accordance with sections 38, 40 and 41 of the Public Finance Act 1989 and is consistent with the policies and performance expectations of the Government.

HON DR RICHARD WORTH
Responsible Minister for the
Department of Internal Affairs
29 April 2009
[1] Hon John Key, Speech from the Throne, 9 December 2008.
Introduction from the Chief Executive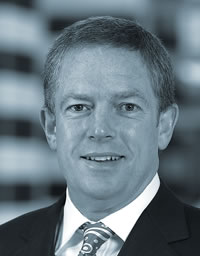 This Statement of Intent (SOI) sets out how we propose to work towards our purpose of serving and connecting citizens, communities and government to build a strong, safe nation.
Our purpose supports the Government's goal of growing the economy and creating prosperity, security and opportunities for all New Zealanders.
This SOI sets out how our work links to the priorities of the Government, outlines what we plan to do over the next three years to maximise our contribution and shows how we will know we have been successful.
The Government expects agencies to work together to achieve outcomes that will secure prosperity for all. Working together as one organisation, our aim is to provide leadership in our key areas of responsibility and work with others to deliver results for citizens, communities and government.
Our outcomes and objectives – strong, sustainable communities/hapū/iwi, safer communities, New Zealand's approach to identity is trusted and well led, support for Executive Government, and common ICT services delivering improved State sector performance and better citizen experience – align with and support the priorities of the Government.
The Department has a proud history as a service provider at the heart of government. We electronically monitor 20,000 gaming machines, issue over 450,000 passports a year, deal with 800 telephone interpreting requests a week, manage over 100 official visits and events a year, administer over $196 million grants to approximately 9,000 different organisations, operate a VIP transport fleet covering one million kilometres a year and administer a rates rebate scheme that provides relief for approximately 111,000 low-income ratepayers – to name but a few.
We are continually looking at how we can improve those services. The ways in which we intend to do this are outlined in the following section on our Strategic Direction.
Our work is guided by the Development Goals for the State Services, with much of our effort focused on delivering coordinated, accessible and networked State services.
The Department has a continual focus on ensuring the provision of cost-effective and efficient services. With the current recession and tight fiscal situation, the Department is working to control costs and make savings, while ensuring that services to Ministers and the public are not compromised.
The Department continues to focus on building 'one organisation' – that is, a single organisation harnessing a common approach to systems, processes and people. Staff are encouraged to directly share their experiences and communicate across business groups so that lessons can be shared and transferred. We will be looking in particular at sharing ideas about controlling costs and making savings.
The development of more integrated corporate services with stronger support from the centre remains a continuing focus, particularly in the ICT area. A priority will be to integrate and capture the benefits from the transfer of Government Technology Services from the State Services Commission to the Department.
Our aim is to enable better use of resources, improved skill levels and overall critical mass to help create a stronger and more resilient department. This will provide us with the capability to deliver existing services better, and take on new responsibilities when required.
I feel privileged to lead the Department as it continues to play a vital role in serving and connecting citizens, communities and government, and helping to build a strong, safe nation.
In signing this statement, I acknowledge that I am responsible for the information contained in the Statement of Intent for the Department of Internal Affairs. This information has been prepared in accordance with the Public Finance Act 1989. It is also consistent with the proposed appropriations set out in the Appropriations (2009/10 Estimates) Bill, as presented to the House of Representatives in accordance with section 13 of the Public Finance Act 1989, and with existing appropriations and financial authorities.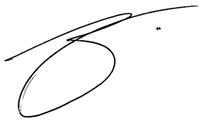 BRENDAN BOYLE
Chief Executive
29 April 2009

SHIRLEY SMITH
Chief Financial Officer
Counter-signed
29 April 2009
Nature and Scope of Functions
The purpose of the Department of Internal Affairs is to serve and connect citizens, communities and government to build a strong, safe nation.
The Department of Internal Affairs is responsible to six Ministers administering six Votes. The Department also monitors the performance of three Crown entities. The key activities are summarised in the following table.
MINISTER

VOTE / CROWN ENTITIES

OUTPUTS PROVIDED BY THE DEPARTMENT

Hon Dr Richard Worth

Minister of Internal Affairs
Responsible Minister

Vote Internal Affairs

Crown entities: New Zealand Fire Service Commission,

Office of Film and Literature Classification

Lottery Grants Board

Contestable services
Government technology services
Identity services
Policy and advisory services
Regulatory services

Hon John Key

Minister Responsible for
Ministerial Services

Vote Ministerial Services

Support services to Members of the Executive
VIP transport
Visits and ceremonial events coordination

Hon Pansy Wong

Minister for Ethnic Affairs

Part of Vote Internal Affairs – Services for Ethnic Affairs

Services for ethnic affairs, including policy advice

Hon John Carter

Minister of Civil Defence

Vote Emergency Management

Emergency management services, including:

management of national emergency readiness, response and recovery
policy advice on matters relating to emergency management
support services, information and education

Minister for Racing

Vote Racing

Hon Tariana Turia

Minister for the Community and Voluntary Sector

Vote Community and Voluntary Sector

Crown entity:

Charities Commission

Community and voluntary sector services, including:

administration of grants
community advisory services
policy advice

Hon Rodney Hide

Minister of Local Government

Vote Local Government

Implementation of Auckland Governance reforms
Services for local government, including:

information, support and regulatory services
policy advice on matters relating to local government
The Department also works with various portfolio-related statutory bodies, trusts and committees (for example, the Lottery Grants Board), providing them with advice, administrative support and management of the appointments process. We also manage the appointments process for the 12 community trusts (Responsible Minister: Minister of Finance), the Peace and Disarmament Education Trust, and the Pacific Development and Conservation Trust (Responsible Minister: Minister for Disarmament and Arms Control).
The Minister of Internal Affairs is the Responsible Minister for the Department. The Responsible Minister oversees the Government's ownership interest in the Department, which encompasses its strategy, capability, integrity and financial performance.
The purpose of the Department of Internal Affairs is to serve and connect citizens, communities and government to build a strong, safe nation.
Our vision is to be a recognised leader in public services – known for innovation, essential to New Zealand, and trusted to deliver.
Outcomes the Department is seeking to achieve
We have identified three outcomes that we believe contribute to goals and priorities for the Government and the community. These outcomes, and the associated intermediate outcomes, define where we are seeking to make an impact as a department. They are:
Strong, sustainable communities/hapū/iwi:
People engage with and participate in their communities.
Communities are empowered and able to help themselves.
Communities are supported by fair and responsive local government and other organisations.
Safer communities (this outcome has three distinct parts):
Communities are more resilient to hazards and their risks.
Communities are more satisfied with the way the harms and benefits associated with gambling are managed.
People are protected from spam and objectionable material.
New Zealand's approach to identity is trusted and well led.
We also contribute to two objectives[2]:
Executive Government is well supported.
Common information and communications technology services deliver improved State sector performance and better citizen experience.
These outcomes and objectives cover the key functions for the Department and more detail about the strategic direction for each of them is provided in the following "Operating Intentions" section. For each outcome/objective area we describe:
What are we seeking to achieve? This outlines the intermediate outcomes we are seeking to achieve and how they contribute to the Government's priorities.
What will we do to achieve this? This outlines the key initiatives we have planned and agreed with our Vote/Portfolio Ministers, looking out three years.
How will we demonstrate success? This outlines some of the key ways in which we measure our success, including demonstrating that our work is cost effective.
To aid the reader, each principal section is headed with a diagram indicating how our outputs and activities contribute to the delivery of outcomes for the community.
We work with a large number of other agencies to achieve outcomes. Who we work with is outlined in the diagrams, and the commentary highlights where we are working with other agencies on shared outcomes.
Other functions of the Department
Providing independent administrative services
We also undertake a further range of little-seen but highly important administrative services associated with the objective Executive Government is well supported. Through the production of trustworthy official documents and processes that are seen to be independent, we build the trust of international authorities and the New Zealand public. The services include:
providing translation services
providing official authentication of New Zealand documents
supporting Commissions of Inquiry and similar bodies
publishing the

New Zealand Gazette

.
Performance measures for these functions are included in the Performance Information for Appropriations in Vote Internal Affairs.
Taking on new areas of responsibility
From time to time, the Department takes on new areas of responsibility. In March 2008, it was announced that the all-of-government ICT operations (the Government Technology Services) within the State Services Commission would be transferring to the Department of Internal Affairs. Planning is well underway to host this important service delivery function with approximately 70 staff transferring to the Department on 1 July 2009.
The Ministry of Justice is currently reviewing legislative controls on money laundering. Work is underway to develop a Bill that will introduce new measures to combat money laundering and terrorism financing. The Department is one of three proposed anti-money-laundering supervisors. It would have responsibility for supervising casinos and a number of other types of entity, including (eventually) the New Zealand Racing Board. The Department has been considering the structural and resource implications of acquiring this new function.
Our vision for the Department in 2010
The Department of Internal Affairs covers many areas of government, serving six Ministers, across seven portfolios. Despite this broad scope, we are one department and can deliver our services to New Zealanders most effectively if we work together. We aim to be a high-performing, trusted organisation working as "one organisation" to maximise our outcome contribution for citizens, communities and government.
During 2007, the Executive Leadership Team worked to more clearly define what "one organisation" means in practice. This involved reviewing the key drivers for departmental change and developing a high-level pathway to 2010, with some initial priorities. Our vision is that by 2010 the Department of Internal Affairs will be one organisation as demonstrated by:
the trust and respect of all stakeholders for our high performance and ability to deliver across our breadth of responsibilities
our accessible, responsive services to the public that reflect integration across the Department and coordination with our fellow agencies
leadership of the strategic thinking and policy development in our areas of expertise
our efficient use of resources and ability to respond flexibly to changing demands
leveraging the diversity inherent in our Department so that the whole delivers more than the sum of the parts.
Overview of strategic priorities
The Department delivers products and services to support the Government's goals and priorities. We will do this by improving front-line services, helping people help themselves, ensuring communities are safe, and maintaining and improving prosperity.
Improving front-line services
We are continually looking at how we can improve our front-line services. The Passport System Redevelopment Programme is a key multi-year programme to replace ageing technology and implement a new and robust system to handle the progressive increase in passport applications resulting from the move to a five-year passport in 2005. This programme will help the Department to satisfy international obligations and maintain visa waiver status.
As part of our leadership role in identity information management across the public service, we are developing initiatives to help protect New Zealanders from identity fraud and support their use of online government services. During 2009/10, we will be completing the development and implementation of the igovt Identity Verification Service (IVS), part of the igovt All-of-government Authentication Programme, with pilot agencies.
Across the Department we are working in close partnership with other agencies to ensure New Zealanders receive well-coordinated services. In addition to the work being done by Language Line, the Department's telephone interpreting service, the Office of Ethnic Affairs will be working with other agencies in the health sector to ensure better access to health services for Ethnic communities.
On 1 July 2009, the Government Technology Services (GTS) will transfer to the Department from the State Services Commission (SSC). The decision to transfer was seen as a vote of confidence in the Department's performance. The transfer of GTS to an operational agency like the Department now presents an opportunity to develop a shared service centre for government. As a first step, the Government has agreed that a priority for the Department will be to develop greater interoperability of ICT systems in the State sector to assist in reducing costs and improving citizens' experience.
Helping people help themselves
The Government's vision is to ensure New Zealanders have the opportunities they need to make the best choices for themselves. Our work on building strong, sustainable communities is designed to support New Zealanders to get ahead under their own steam and, ultimately, create a stronger society for New Zealanders.
By supporting volunteering and providing communities with access to information, advice and resources, the Department helps individuals look after each other and give back to their communities.
Gaming machine funding and New Zealand Lotteries are major sources of funding for the community and voluntary sector. A key priority for the Department will be ensuring more gaming machine money gets back to communities. The Department also has work underway to improve the cost-effectiveness of its grant administration processes, explore opportunities for integrated funding with other agencies, and support the Lottery Grants Board to develop a more outcome-focused approach to grant funding.
The Department has a leadership role in developing structures and processes to support individuals and communities in reducing risk, and preparing and managing the response and recovery from civil defence emergencies. The Department will continue a public education programme to encourage people to be prepared and will provide support to local authorities to ensure their communities are able to help themselves in the event of an emergency.
Ensuring communities are safe
The Government has a strong focus on crime and making communities safe. Criminals are increasingly using the internet to engage in activities that put individuals and business at risk. The Department is focused on making communities safer by creating an environment in which people are protected from spam and objectionable material. The Department will continue to work in partnership with other agencies and use technology to detect and prosecute offenders.
In addition to our work on civil defence outlined above, we also administer the legislation, which provides for New Zealand's fire services and their funding. Our fire services make a major contribution to the safety of communities.
Maintaining and improving prosperity
Ensuring Auckland's future as an internationally competitive city and region is critical for New Zealand's long-term prosperity. A key area of leadership for the Department is in working to strengthen regional governance in Auckland. The Department will lead the policy response to address the issues raised in the report by the Royal Commission on Auckland Governance. The Commission was tasked with examining and reporting on the optimal local and regional governance arrangements required for the Auckland region in the foreseeable future.
Local government provides key services that are critical for economic growth and prosperity, but also imposes significant costs on ratepayers. The Department will be examining how to ensure councils contain rates increases and focus on core activities. This work will investigate ways to improve the fiscal responsibility of local government to ratepayers and citizens, for example by ensuring the financial implications of council investment and spending decisions are better understood.
In the current economic climate some groups in society are likely to be disproportionately affected by the sharp edge of the recession. The Department, particularly through the Office of Ethnic Affairs, acts as a point of contact between government and Ethnic people and provides information and advice about and for Ethnic communities. A key focus will be identifying ways to reduce barriers to employment for Ethnic communities. Through our 16 regional offices, our community advisory services will also be supporting communities through this difficult time.
Key factors in our strategic operating environment
Outlined below is a high-level summary of some of the key factors in the external operating environment that shape our strategic direction and choice of priorities.
Responding to ministerial expectations
Ministers expect that the Department's activities will contribute to the Government's goal of growing the New Zealand economy in order to deliver greater prosperity, security and opportunities for New Zealanders. Ministers also expect the Department to work hard to get the most out of every dollar, so as to deliver high-quality public services and provide support to help reduce the sharp edge of the current recession.
With the change in government in October 2008, the Department renegotiated the key deliverables in the 2008/09 Output Plan to align them with the immediate needs of Ministers. To ensure this Statement of Intent reflects the priorities of the Government and of our particular Ministers, we provided them with a three-year work programme for review. The "What will we do to achieve this?" section for each outcome/objective area, in the following "Operating Intentions" section, was developed on the basis of these work programmes and feedback from Ministers.
Our priorities are also designed to support the Development Goals for the State Services, which set out how State servants will behave, how agencies will design and deliver services, and how systems and networks will support a whole-of-State services approach to getting results.
Responding to the current economic and fiscal situation
As noted by the Prime Minister, "the world is experiencing the most dramatic economic downturn we have seen in our lifetimes"[3]. While New Zealand is relatively well positioned to manage the impacts of the recession, it is clear that the global downturn is having a flow-on effect on our country and significantly worsening an already negative domestic situation. The impact on New Zealand is likely to mean we will be in a period of negative or slow growth for longer than previously thought.
The global and domestic outlook is grim in terms of the cost and availability of credit, consumer confidence and willingness to spend, wealth, and demand (in terms of both quantity and the price people are willing to pay). As we are in uncharted waters, it is difficult to predict the exact timeframe or severity of any impacts in these areas. However, these are all likely to affect the work of the Department.
The Department will work with other agencies to streamline the regulatory environment in which local government operates, through reform of the Resource Management Act 1991 and the Building Act 2004. Changes to the Local Government Act 2002 will also be considered which will aim to reduce compliance costs for councils, and therefore the cost to ratepayers. Overall this programme of regulatory reform seeks to support improvements in productivity and growth.
In addition to creating an enabling regulatory environment, the economic situation will challenge us to make better use of the resources we provide to the community. In this period of financial uncertainty, large corporates will be likely to reduce donations and sponsorships. Consequently, grant funding will be an even more important way for the Government to invest in communities. There will be greater pressure on the Department to ensure the community benefits from gambling and racing are maximised, and to promote better allocation of grants through outcome-based funding.
Increased unemployment may create additional tension within communities for jobs. Families will face job losses and financial uncertainty and there will be more demand for social and community services. The Department will continue to support communities so that they look after their individual members and are able to work through difficult times. We will also provide support to organisations to best meet communities' needs and, through the Office of Ethnic Affairs, enhance the capacity of ethnic communities to contribute to the New Zealand economy.
The years ahead will be challenging for everyone. As a service-delivery organisation, the fluctuating demand for some services, such as identity products, may impact on our future revenue. Our emphasis will continue to be on making productivity gains where possible and improving performance so we can better meet the changing demands and expectations of our customers.
Being responsive to changing demand and customer expectations
The Department needs to be able to respond to changing demand. While the current economic situation may reduce demand in some areas, there is also the potential for increased activity due to legislative or other changes. For example, with the legislative change to a five-year passport we expect there to be increasing demand for passport services, in particular when the first renewals of five-year passports occur. We are implementing a Passport Redevelopment Programme to help us handle this increase in application volumes.
Another area of increasing demand is censorship. Regrettably the Department continues to find New Zealanders involved in offences related to the making, distribution and possession of images of the abuse of children, and other objectionable material. This is resulting in an increased workload for our censorship investigators. As a result of legislative change in 2005, the penalty for possession was increased to a custodial penalty. Higher penalties are resulting in an increased number of defended hearings, which involves greater workload and costs for the Department.
Customers of the Department's services expect us to provide our services efficiently, accurately and cost-effectively, while also expecting high levels of service. People are increasingly accustomed to doing business at any time of the day, on any day of the week. Although people do not generally expect an office to be open at all times, they do expect to be able to access websites and make online applications at any time. This means the Department must have systems in place to support its online services.
Implications of demographic trends
Our communities are changing and will continue to do so.
Family structures are changing.
We have an ageing population.
We have an increase in Māori, Pacific and other ethnic groups, particularly among the younger generations.
Our society is becoming more urbanised.
We are monitoring such changes and adjusting our responses accordingly.
Increasing migration levels over time have implications for citizenship and passport operations. An increased population overall, and the resulting increase in assets and infrastructure, heightens the potential consequences of natural hazards, with implications for civil defence emergency management.
According to the 2006 Census of Population and Dwellings, there are now almost 200 different ethnicities in New Zealand, and approximately 12% of the population identify with ethnic groups/populations from Asia, Africa, Continental Europe, the Middle East, and Central and South America. This proportion is forecast to increase to approximately 18% by 2021. We have a particular responsibility to work with ethnic communities and are working to ensure the value of diversity is recognised and understood by government agencies and the wider community.
We are seeking to ensure our various services are responsive and accessible to all. The Department manages and uses Language Line, a telephone interpreting service that enhances access to services for non-English speakers. Increasing ethnic diversity has implications for emergency management activities, as it creates a need for community education and communication to be undertaken in a greater range of languages. Through our Effectiveness for Māori Strategic Plan, we are seeking to assist whānau, hapū, iwi and Māori to achieve high-quality social, economic and cultural development goals. We also contribute to work led by other agencies, such as the Pacific Strategy, the Positive Ageing Strategy and the New Zealand Disability Strategy.
With 31% of New Zealand's population now located in Auckland, it is important the city delivers the benefits for New Zealand that a large city can offer, while providing a high quality of life for residents.
Technology presents threats and opportunities
Advances in technology present both a threat and an opportunity for the Department.
The threat lies particularly in the areas we regulate. Our enforcement staff need to keep up with the way offenders use technology. This can also pose a challenge for government in ensuring that legislation stays up to date.
As New Zealanders have one of the highest rates of computer usage in the world, we experience relatively high availability of, and exposure to, objectionable material. Increasing speed of access (eg, through broadband) also increases potential exposure to harmful material. Rapid development of technology creates risks and opportunities in the censorship area and underlines the need for us to maintain strong international networks. Offenders take advantage of the relative anonymity and security the Internet and new technology offer. The most recent significant development in Internet offending is the ability to share large numbers of publications through peer-to-peer applications. This creates challenges due to the volume of material and the fact that the identities of the users are not readily detectable.
The ongoing increase in dependence on technology creates an increased vulnerability should these systems fail and is an area of concern for civil defence and emergency management. New Zealand society relies heavily on technology and the supporting infrastructure to provide our current standard of living. The dependence of lifeline utilities on each other only increases the significance of any disruption, with a breakdown in one sector (eg, electricity) potentially affecting the service provided by others (such as water supply).
Technological developments in the fields of communications and biometrics are creating an ever-evolving identity information management environment. The Department began issuing e-passports in November 2005. Each e-passport contains an embedded microchip, which carries a digitised photograph and other biodata (information about the holder) already held in the passport. The ongoing challenge for the Department is to keep up to date with advances in biometric technology, to ensure that New Zealand passports continue to be trusted documents. In addition, the Department is taking a lead across government to assist agencies to make prudent investments in biometric technologies.
The opportunity is for the Department to use technology to improve its delivery of services to its customers, and to improve its internal systems and processes. For example, we have work underway to develop a more integrated gambling IT platform, complementing the gaming machine electronic monitoring network to improve the efficiency and effectiveness of licensing activities and provide enhanced information for the Department.
With the transfer of the Government Technology Services to the Department on 1 July 2009, we will be looking to improve State sector performance and citizen experience through the provision of common ICT services. The economic crisis places great pressure on agencies' baselines and the need for value for money. However, government agencies are also on the cusp of a major wave of investment as large legacy systems come to the end of their useful life. This presents an opportunity for government to consider how and where it invests, and what business model best supports service delivery and efficiency. In particular, other jurisdictions, private and community and voluntary sectors are increasingly moving to shared services as a way of ensuring interoperability and efficiency.
We are also involved in upskilling communities in the use of technology – to assist them to transform themselves as well as participate more fully in technology-enhanced services provided through State service agencies.
Our work in this area contributes to the State Services Development Goal of using technology to transform the provision of services for New Zealand.
Security issues – a global concern
Although the Department's name, "Internal Affairs", implies a focus within New Zealand's borders, in fact many aspects of the Department's work are affected by the global environment and we must be able to respond to overseas trends and events.
The Department expects to issue over 450,000 passports and travel documents in 2009/10. The increased focus on security around the world means that these passports must meet international standards, if New Zealanders are to continue to enjoy the current ease of access to many countries. There is increasing criminal interest in the production of fraudulent identity documentation to help facilitate other types of crime. While online services come with some new risks, the reduction of reliance on paper-based documents can minimise certain kinds of common identity fraud and can improve customer service. The Department is taking a leadership role in this area by developing an Identity Verification Service.
The focus on security has also increased the attention paid to applicants for citizenship. Migration patterns around the world, fuelled by the increasing affluence of some countries on one hand, and by war and other strife on the other, have greatly broadened the background from which potential citizens come. This means we need to continually develop our processes for ensuring applicants can be confidently identified and meet the regulations for good character, just one of the criteria under the Citizenship Act 1977.
The Department provides services to Ministers – office systems, accommodation and transport. All of these services must meet appropriate standards to ensure that Ministers' communications and Ministers themselves are secure. Similar considerations apply to the official visits managed by the Department.
Environmental issues
Environmental change can impact directly on the Department's civil defence and emergency management responsibilities in supporting individuals and communities in reducing risk, and managing and recovering from civil defence emergencies.
Changes to the natural environment resulting from land use can either aggravate or mitigate natural processes that create hazards. Changes to vegetation (forest and bush), wetlands and dunes, and increased urbanisation all have implications for the management of hazards. Over the longer term, the general indications are that climate change could lead New Zealand to experience more intense rainfall and associated flooding, more frequent and intense droughts in eastern areas, more damaging windstorms, more heat waves, and increased wildfire risks in eastern areas. Emergency management planning, particularly over longer timeframes, will require close monitoring and accounting for these potential influences.