New Zealand citizenship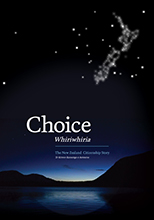 Choice - The New Zealand citizenship story
Choice is a commemorative book which acknowledges the commitment that new citizens make to New Zealand.
Find out more about Choice - The New Zealand citizenship story.
Earthquake Notification - November 2016
Our Wellington counter at 109 Featherston Street will be closed until further notice. A temporary counter to service urgent queries only has been set up at level 1, 147 Lambton Quay, Wellington. Due to limited staff at our Wellington Counter and Contact Centre please only contact us if your enquiry is urgent.