New Zealand citizenship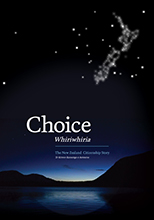 Choice - The New Zealand citizenship story
Choice is a commemorative book which acknowledges the commitment that new citizens make to New Zealand.
Find out more about Choice - The New Zealand citizenship story.
Fresh new citizenship website - coming soon
A small amount of citizenship information is already available on Govt.nz. On 5 April 2017, it will be extended to include full and complete information. Customers trying to access citizenship information after 26 April 2017 on the DIA website will automatically be redirected to Govt.nz.