Document authentication and Apostille certification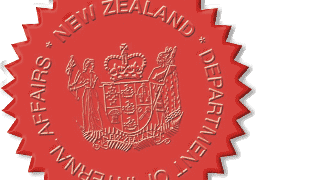 Different processes apply for different countries
If you need a New Zealand issued document authenticated or Apostille certified for use overseas use this list to find the country you are using the document in.
Please ensure that you check with the overseas authority as to their document authentication requirements first.
An Apostille certificate can be verified online through our e-Register
Fresh new authentication website - coming soon
A small amount of document authentication information is already available on Govt.nz. On 26 April 2017, it will be extended to include full and complete information. Customers trying to access document authentication information after 17 May 2017 on the DIA website will automatically be redirected to Govt.nz.