Births, deaths and marriages -
Whānautanga, matenga, mārenatanga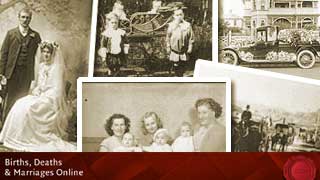 Trace your family history
New Zealand Government historical records for births, deaths and marriages are available to search online. Searches are free, and certificates can be ordered by using your credit card.
Births, Deaths and Marriages Office Easter Day Hours
Births, Deaths and Marriages will be closed on Friday the 3rd of April and Monday the 6th of April for Easter. During this time a Call Out service is available by appointment, please
contact us
for further information. Our office will reopen with full services on Tuesday the 7th of April.