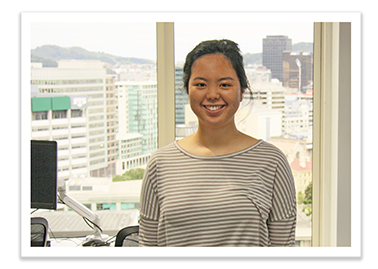 Grace Wu
Bachelor of Commerce, University of Otago
"I love being able to develop skills in many areas and being able to meet and collaborate with people from all of Government. It's been invaluable attending events to listen to leaders in the field talk give career advice and learn from that. But one of the best things is being able to relate the work we do in the office to impacts for New Zealand and being able to transform messy data into something meaningful."
Michelle Lee
Bachelor of Business (Hons), AUT
"I've had the opportunity to understand different ministries, their structures and how they contribute to the bigger picture. On top of that, the people that I've met along the way have been nothing but spectacular. It's amazing to know that I'm making a difference for future generations."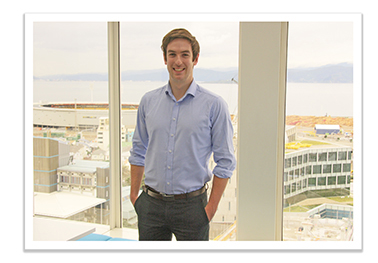 Harry O'Brien-Spargo
Bachelor of Commerce, University of Otago
"In my time here the best part of being in the public sector is the focus on people. I've felt like all the people I've worked with so far have all been really supportive and helpful and this has provided a great platform for my transition into a professional environment."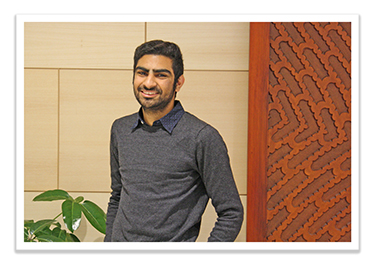 Karan Gandhi
Bachelor of Commerce, Victoria University of Wellington
"My favourite thing about the public sector is the fact that our contributions in Finance will go towards helping people within the country. It's great to know we are making a difference in New Zealand."
Farhan Ased
Master of Professional Accounting, Victoria University of Wellington
"I love the fact that we are getting rotated between some of the largest and most complex government agencies. The variety of the work I do and the available opportunities to learn new skills are what make this programme remarkable."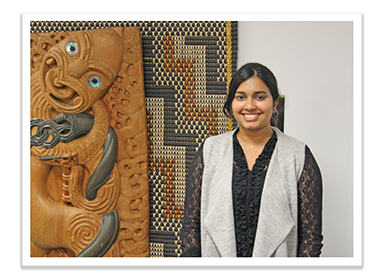 Sashini Fernando
Bachelor of Business Analysis, University of Waikato
"Budgeting, forecasting, business advisory, analysing, and sorting data, there is a bottomless pit of opportunities to learn and grow from here. I love the exposure to the different areas of accounting, and the people you meet and get to work with!"