Resource material
› Corporate Publications ›
Part One: Overview
Minister's Foreword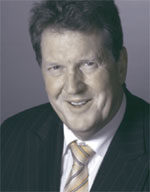 The Government has set out to build a strong, proud, confident New Zealand, growing and developing, and enabling all its people to share in progress.
The Government's priorities over the next decade are to:
progress our economic transformation to a high income, knowledge based market economy, which is both innovative and creative and provides a unique quality of life for all New Zealanders
ensure all families, young and old, have the support and choices they need to be secure and able to reach their full potential within our knowledge based economy
have all New Zealanders able to take pride in who and what we are, through our arts, culture, film, sports and music, our appreciation of our natural environment, our understanding of our history and our stance on international issues.
The Department is already making an important contribution to these priorities. New Zealanders need to feel safe and secure, be able to participate fully in their communities and have access to high-quality services. The Government looks to the Department of Internal Affairs to help provide this foundation and contribute to these priorities. With my Vote Minister colleagues I will be looking for a strong focus on efficiency and effectiveness. I will be looking to the Department to continually do better, delivering improved services for citizens, communities and government.
The Department, in consultation with Vote Ministers, has reviewed how it can best contribute to results for citizens, communities and government, looking out three years. This 2006/07 Statement of Intent (SOI) sets out the outcomes where we expect the Department to make a difference, indicates how the Department's outputs will contribute to these desired outcomes, and identifies key areas of work important to the Government. I am satisfied the SOI is consistent with the policies and performance expectations of the Government. The document includes performance and financial management information to enable progress to be monitored.
The Department's next SOI (2007/08) will cover its 100th anniversary under its present name. Previously, as the Office of the Colonial Secretary, the Department had served New Zealand from the time of the signing of the Treaty of Waitangi in 1840. I have encouraged the Department to look back for what is valuable in our traditions, but to emphasise forward-looking strategy to meet the needs of the New Zealand people in the decades ahead. There is evidence of this future focus in this SOI, and evidence of a determination to do still more to play its part in New Zealand's economic transformation, supporting families – young and old, and building our identity as a nation.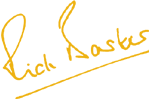 Hon Rick Barker Minister of Internal Affairs
Chief Executive's Overview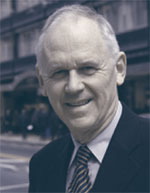 This Statement of Intent reflects the progress we have made, as one organisation, in fulfilling our purpose to serve and connect citizens, communities and government to build a strong, safe nation.
In March 2006, the Government set out its priorities for the coming years, in the three themes of economic transformation, families – young and old, and national identity.
Last year, we identified five areas where the Government can look to the Department for leadership within the public service. They were:
managing the central government/local government interface
civil defence and emergency management
supporting ethnic diversity
reviewing the nature and value of New Zealand citizenship
identity management.
The choices have proven far-sighted. They dovetail well with the priorities Government has now set.
This SOI identifies important roles linked to all three themes and sets out, in a logical and consistent manner, our aspirations, results to date and the work we see as necessary to maximise our contribution to outcomes for New Zealand, looking out three years. These outcomes – of strong, sustainable communities/hapū/iwi, safer communities, trusted records of New Zealand identity and support for Executive Government – are the focus of all our work. In this fifth SOI we again seek to improve both the clarity of our reporting and the logic of our approach over preceding documents.
The economic infrastructure needed for effective transformation is built on a series of decisions and relationships at individual, local and national level. The Department contributes in each of these areas. Our work with local government and in community development and grant funding contributes to local economic development, building social capital, infrastructural services, environmental management, facilities development and heritage protection. Our work to keep gambling fair and honest helps builds trust and a practice of good governance throughout the community. Our support for the racing industry provides direct economic benefit and helps ensure the continuation of a heritage activity for communities.
The Department's work in supporting ethnic communities builds links with the economies from which the ethnic communities originate. Diversity of cultural experience and language skill within New Zealand is a sound basis for future trade success. Our Visits and Ceremonial, Language Line and Translation Service teams make New Zealand's international links easier, and more effective.
As a trading nation, drawing increasing strength from New Zealanders living abroad, the country needs the highest level of trust in our documents of identity, especially passports. The Department issues some 400,000 passports a year, meeting standards which allow our citizens visa-free entry to over 50 other nations.
The Department's work in protecting families and communities from the internet trade of objectionable material has also provided a base for further work to protect New Zealanders and their businesses from the misuse of internet technologies through spam and other unwanted solicitation.
Families in their different forms are the basis of community. The Department's involvement with families starts with the registration of births, marriages, civil unions and deaths. Families are also supported directly by our community development work, our support for volunteering, our censorship work, and our work with communities and local government to control gambling. Families are also indirectly supported by the local government and community work of the Department and by the respect for family cultural traditions supported by the Office of Ethnic Affairs. Families are the focus of efforts to minimise the impact of disasters through the Ministry of Civil Defence and Emergency Management: "have a plan for you and your family".
We take pride in being the oldest government department and expect to make an ongoing contribution to the development of New Zealanders' sense of national identity. Our Visits and Ceremonial team is an obvious example of where we are working with others to foster international relationships and an understanding of New Zealand culture and heritage. So, too, is our work in the citizenship area. And for New Zealanders we are, quite literally, the custodians of their records of national identity.
It is clear that we can contribute much to these priorities for Government. By our work as a Department we can make a difference.
The Department of Internal Affairs is ideally positioned to contribute to the development goals for the State Services, launched by the State Services Commission (SSC). As Chief Executive, I chair one of the development goals sub-committees. Effective work between government agencies not only delivers our services more effectively, but also builds trust and confidence among citizens. This helps develop the "world class professional State Services" sought by the development goals. The Department is also able to make a substantial contribution to the goal of maximising the benefits from technology to provide more responsive and accessible services. From the development of biometrics for greater security in passport technology, to the virtually instant interpretation of Language Line, to the ease of access to community groups provided by Grants Online, the Department is constantly improving its services through technology and developing experience relevant for our future work, and the work of other agencies.
In recent years we have benefited from the Government investing in the capability and capacity of the Department. Our focus for 2006/07 is implementing and consolidating these changes and ensuring they deliver the benefits envisaged. In particular, we look forward to strengthened capability for Vote Emergency Management.
As Chief Executive, I rely on the dedication of staff in all parts of the Department. Working together as one organisation, I am confident we can serve and meet the needs of citizens, communities and government. We look forward to that challenge.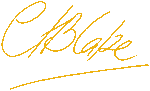 Christopher Blake Chief Executive