Other useful links
This page provides a selection of useful links to other websites related to Internet safety, censorship and child safety issues, including some interactive sites for children.
On this page:
Disclaimer: All links and references to other websites, organisations or people not within the Department of Internal Affairs are provided for the user's convenience only, and should not be taken as endorsement of those websites, or of the information contained in those websites, nor of organisations or people referred to. The Department of Internal Affairs also does not implicitly or impliedly endorse any website, organisation or people who have off-site links to this website. See our Copyright information.
Educational resources for schools and parents
New Zealand sources:
An independent non-profit organisation that promotes confident, safe, and responsible use of cyberspace. This page provides the latest news, research and a resource kit for schools, including information on cyberbullying.
Safe Search uses filtered Safe Search technology to provide family safe search results.
Advice, tools and tips for parents.
A resource for parents and caregivers that provides straightforward advice about how to keep their children safe online.
International sources:
Advice for children, parents and teachers.
An educational resource for schools, parents and kids set up by the National Centre for Missing and Exploited Children in the United States.
All about the potential dangers on interactive services online like chat, instant messenger (IM), online games, email and on mobiles and protecting your privacy online. Information for kids, parents and teachers from Childnet International.
Internet safety tips.
Interactive websites for kids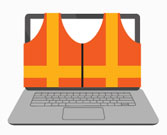 An interactive guide to staying safe on the Internet, for all ages. Includes information on cyber bullying, identity theft, plagiarism, computer viruses and more.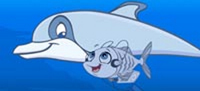 Hector's World is New Zealand's free online learning resource for children 2-9 years of age. Includes a range of Internet safety resources to help teach kids about serious and complex topics like online privacy and safety.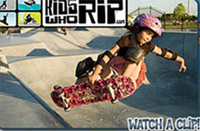 Be Safe! Not Sorry! A story about online safety.
Social media 'help' pages
Local and overseas child safety organisations
ECPAT Child Alert works to ensure that children are protected both nationally and internationally against commercial sexual exploitation.
Come in to find the latest information on the sites you like to visit, mobiles and new technology. Find out what's good, what's not and what you can do about it. If you look after young people there's an area for you too – with resources you can use in the classroom, at home or just to get with it. Most importantly, there's also a place which anyone can use to report if they feel uncomfortable or worried about someone they are chatting to online.
Childnet is a non-profit organisation working with others to help make the Internet a great and safe place for children. The site gives details of various projects in the areas of access, awareness, protection and policy.
The Internet Content Rating Association is part of the Family Online Safety Institute - an international, non-profit organization of internet leaders working to develop a safer internet. With a history stretching back to 1994, ICRA has long believed that self-regulation leads to the best balance between the free flow of digital content and protecting children from potentially harmful material.
The Internet Watch Foundation (IWF) is a British industry-led initiative set up in 1996 by the Internet industry to provide the UK Internet Hotline for the public and IT professionals to report criminal online content in a secure and confidential way.
New Zealand Government links
The Office of Film & Literature Classification is the Government body responsible for classifying publications that may need to be restricted or banned in New Zealand.
The Department of Internal Affairs and the New Zealand Customs Service work closely to protect New Zealand's borders from objectionable material entering or leaving the country.
Online Child Exploitation Across New Zealand (OCEANZ) is a specialist team proactively working to save children in New Zealand as part of a Virtual Global Taskforce (VGT) focused on child exploitation.
The Ministry of Justice exists to create a fairer and safer New Zealand and provides many services on behalf of government to help achieve this. The Ministry provides strategic and policy advice across the justice sector. It administers the Films, Videos, and Publications Classification Act 1993, while the Department of Internal Affairs enforces it.
The Office of the Children's Commissioner was first established under the Children, Young Persons and Their Families Act 1989. Since 2003, the Commissioner has been acting under a specific piece of legislation - the Children's Commissioner Act 2003. This Act enables the Children's Commissioner and his staff to promote the rights, health, welfare, and well-being of children and young people between the ages of 0 and 18 years.
The Ministry of Youth Development promotes the interests of young people aged between 12 and 24 years inclusive. The Ministry encourages and assists young people to be involved in the social, educational, economic and cultural development of New Zealand, both locally and nationally.